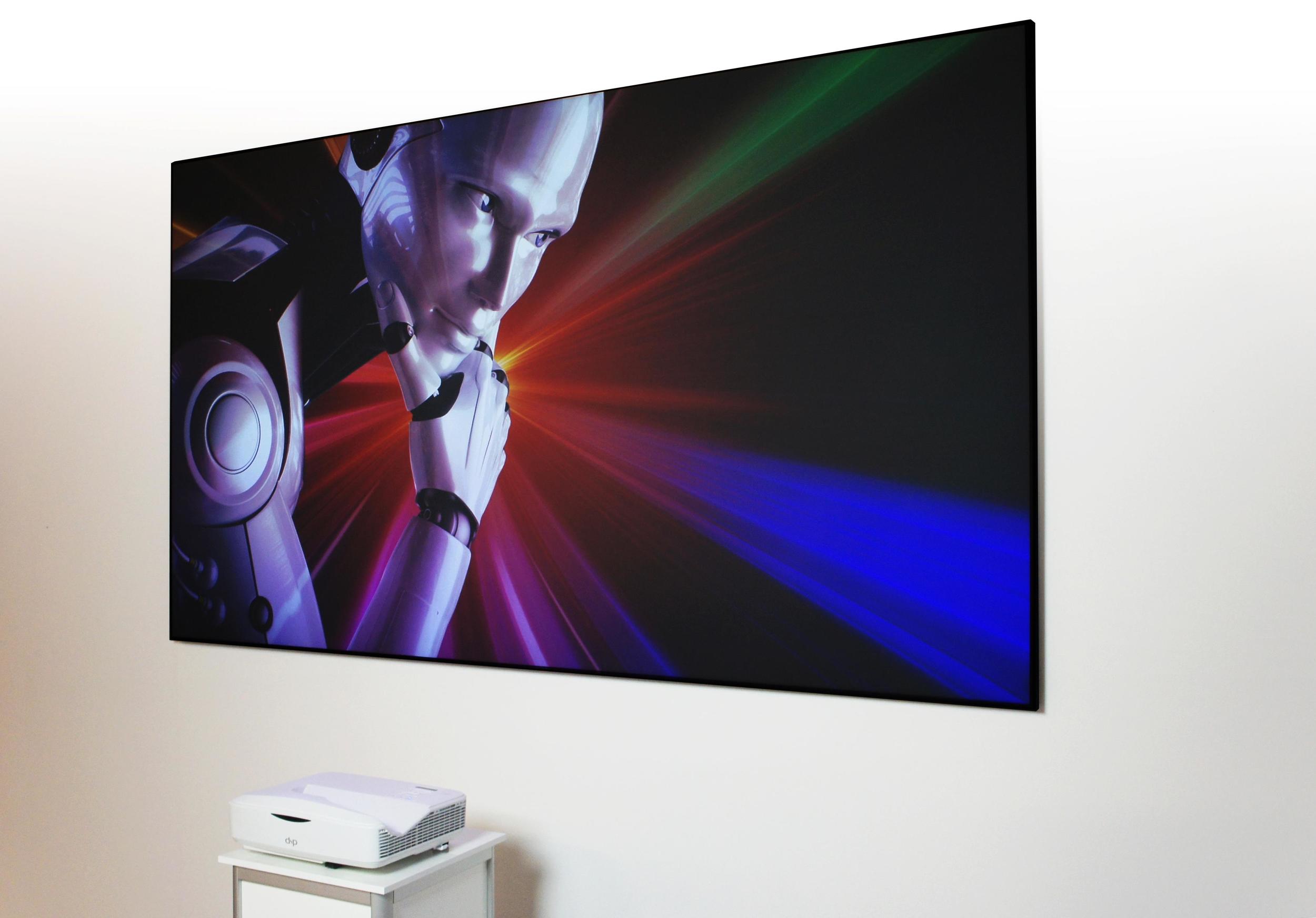 The new 100" dnp LaserPanel marks a significant breakthrough in large flat screen displays.
The combination of dnp's award-winning optical screen technology and ultra short throw laser projector delivers a high contrast image, even under bright light and daylight and is significantly cheaper than LED/LCD flat panel displays of this size.
This 100" flat screen is ideal where a large screen is required for situations where space is at a premium and where high ambient light would otherwise result in a washed out image on a traditional projection screen.
Large LED/LCD flat panel alternatives are very expensive, very heavy and there can be an issue with eye-strain. LaserPanel is designed to a deliver high-contrast images, even in environments with high ambient light, and is optimized for comfortable viewing, at a fraction of the cost. It is the perfect solution for numerous applications including conference rooms, meeting rooms, classrooms, education centres, houses of worship, and its superb picture quality makes it a popular choice for home cinema.
Included is a laser projector and optical screen. It is easy to install and can be wall-mounted with the projector above or below the screen.
LaserPanel is also available in a Touch version for interactive presentations see here.