Transportable, plug and play interactive floor projection system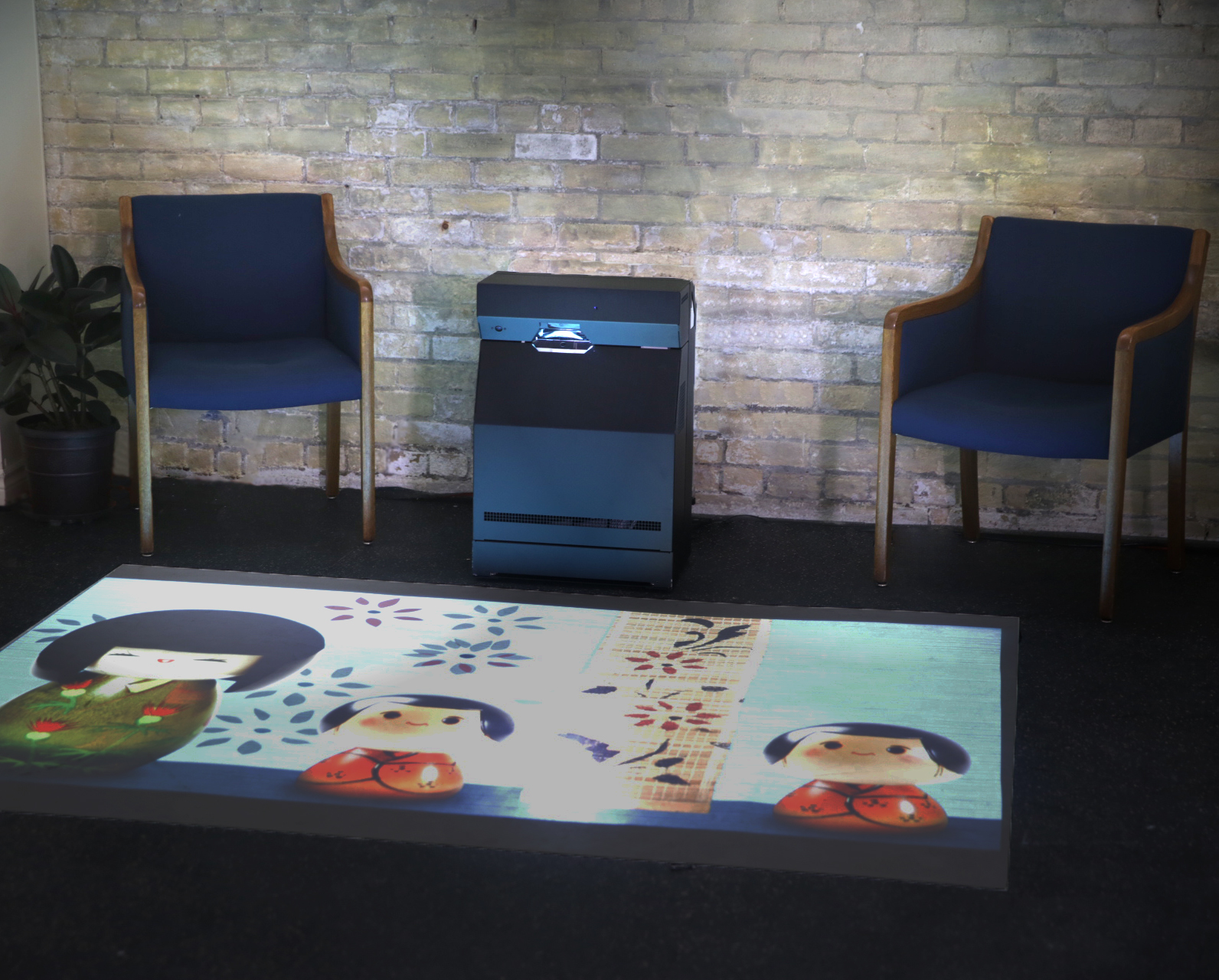 This is a self-contained version of the GestureTek GroundFX Interactive Floor Projection System. Place in position, switch on and go! A magical solution in one compact box.
The Cube projects a 7' x 5' (213cm x 152cm) interactive display with entertaining games and head-turning special effects onto virtually any floor for branding, advertising, entertainment and product promotion.
Engage customers, command attention, increase visitor traffic, drive sales and create a more dynamic customer experience.
The Cube is portable, lightweight, and has a small footprint, you just take it out of the box and turn it on!
Optional flight case.
GestureTek systems not only feature leading edge technology, they also provide the security of systems that will work reliably day in and day out over many years.