How to choose the right screen…
One size definitely does NOT fit all!
With such a confusing range of display options to choose from, choosing the right size and type of screen for specific applications and particular spaces can be time-consuming and difficult…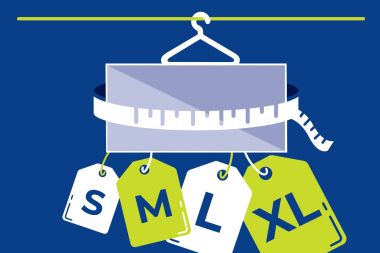 And how to know - or prove - you've selected the right one?
All too often, displays are barely 'good-enough', rather than 'best in class' for their application and location - a missed opportunity to impress clients and guarantee best value.
Use our quick-reference screen guide to understand the four size categories and how to identify the best technology for your needs quickly - and with confidence.
Let's start with a spoiler alert: if you don't get the image size right according to the DISCAS standard's 6:1 rule (or application of its %Element Height exercise) in today's socially distanced spaces, you fail at the first step.
Farthest viewer
from screen
(m)
Minimum screen
height (m)
Screen size
("/diagonal)
4
0.8
65
5
0.95
75
6
1.1
86
7
1.25
100
8
1.4
110
9
1.5
120
10
1.7
135
11
1.85
150
12
2
160
13
2.25
180
14
2.4
190
15
2.5
200
---

Learn all about the DISCAS image size, resolution, viewing positions/angles standard here or on our free webinars.
---
For a quick and easy way to choose the right display with confidence, we have created this simple 3-Step Guide to Display Success.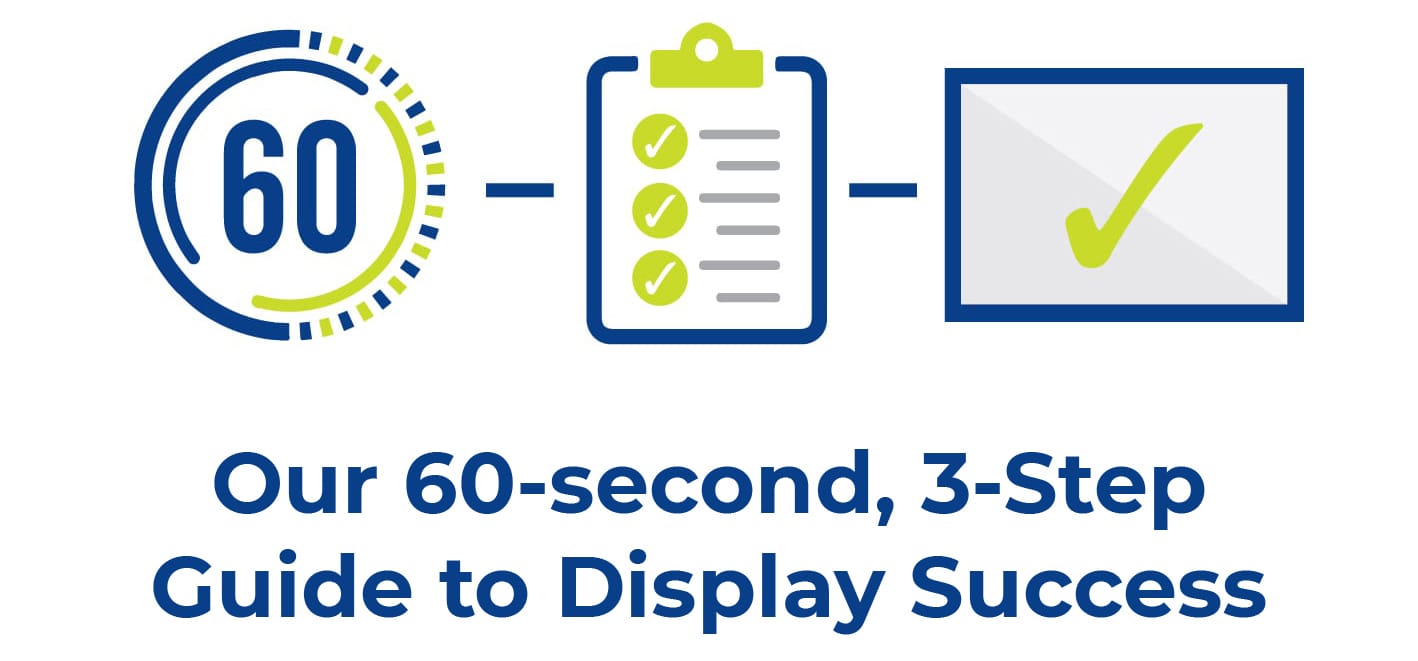 ---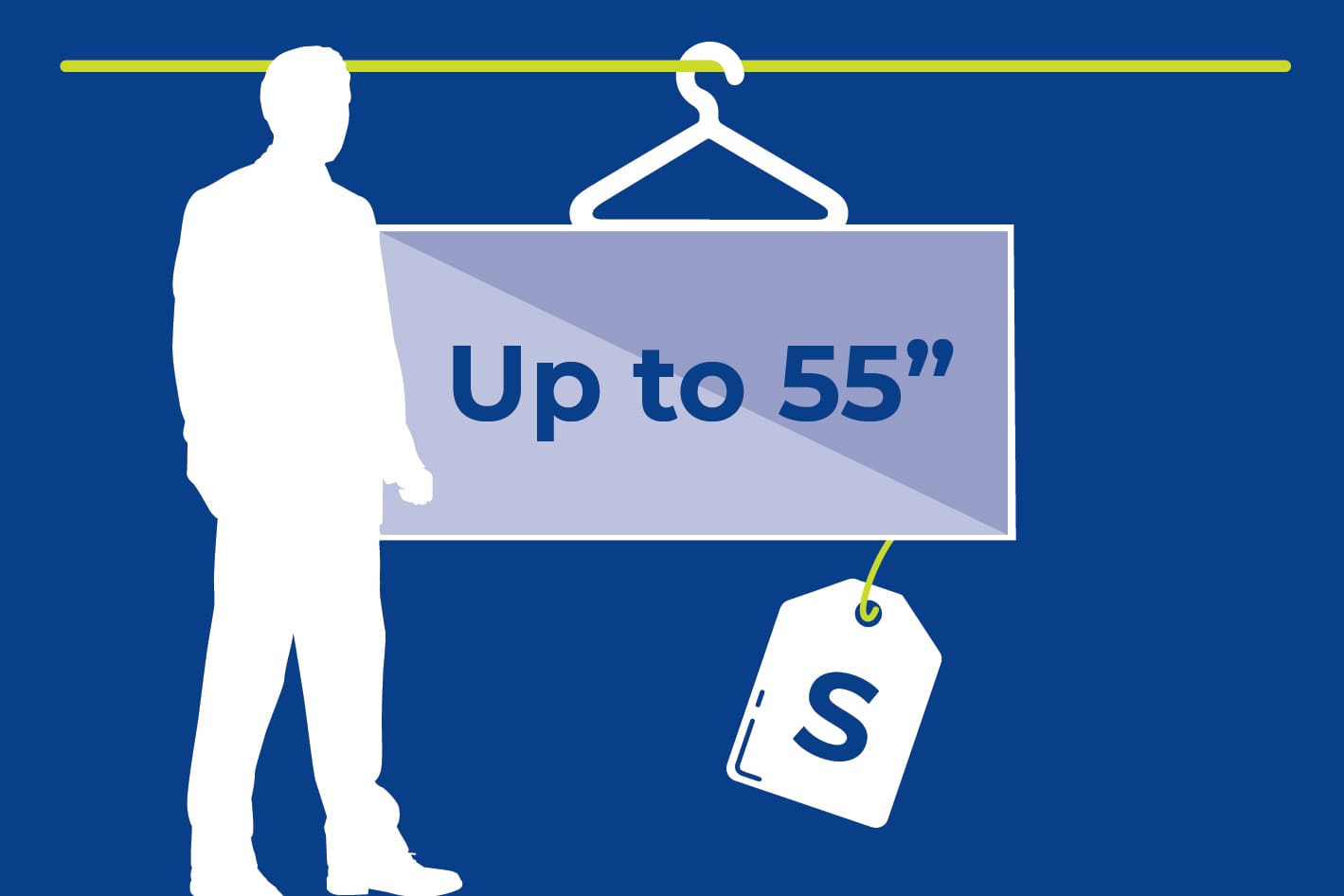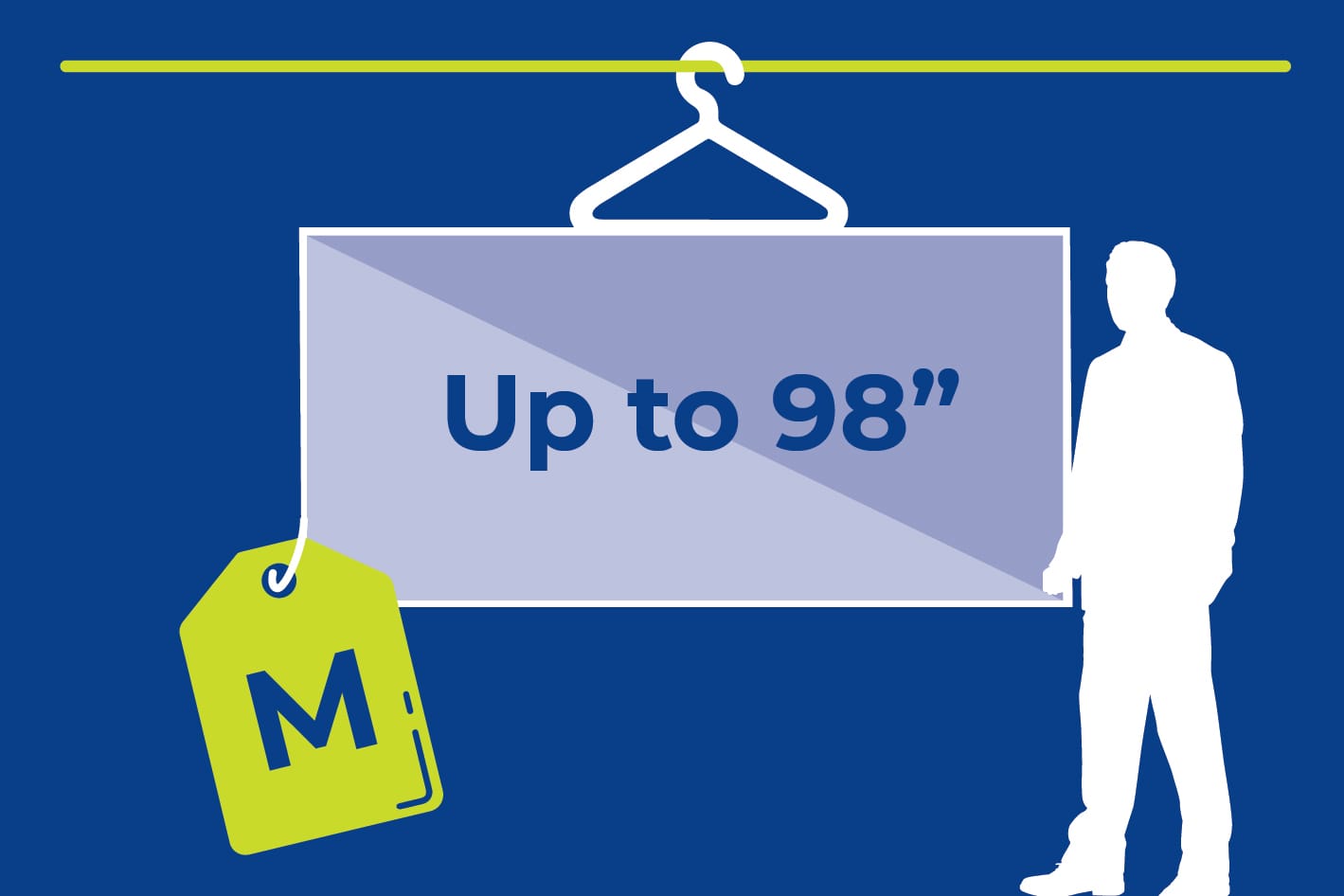 ---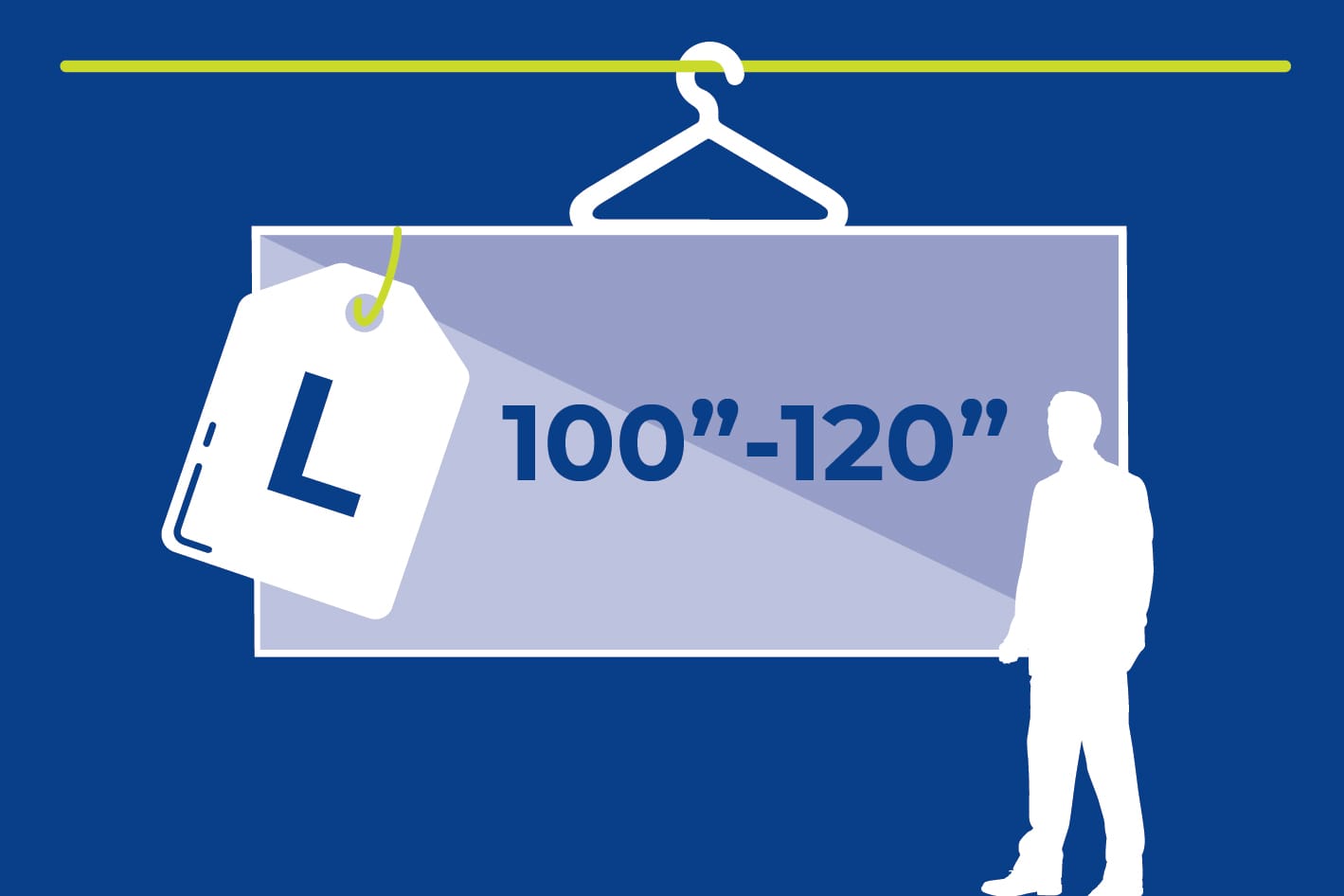 ---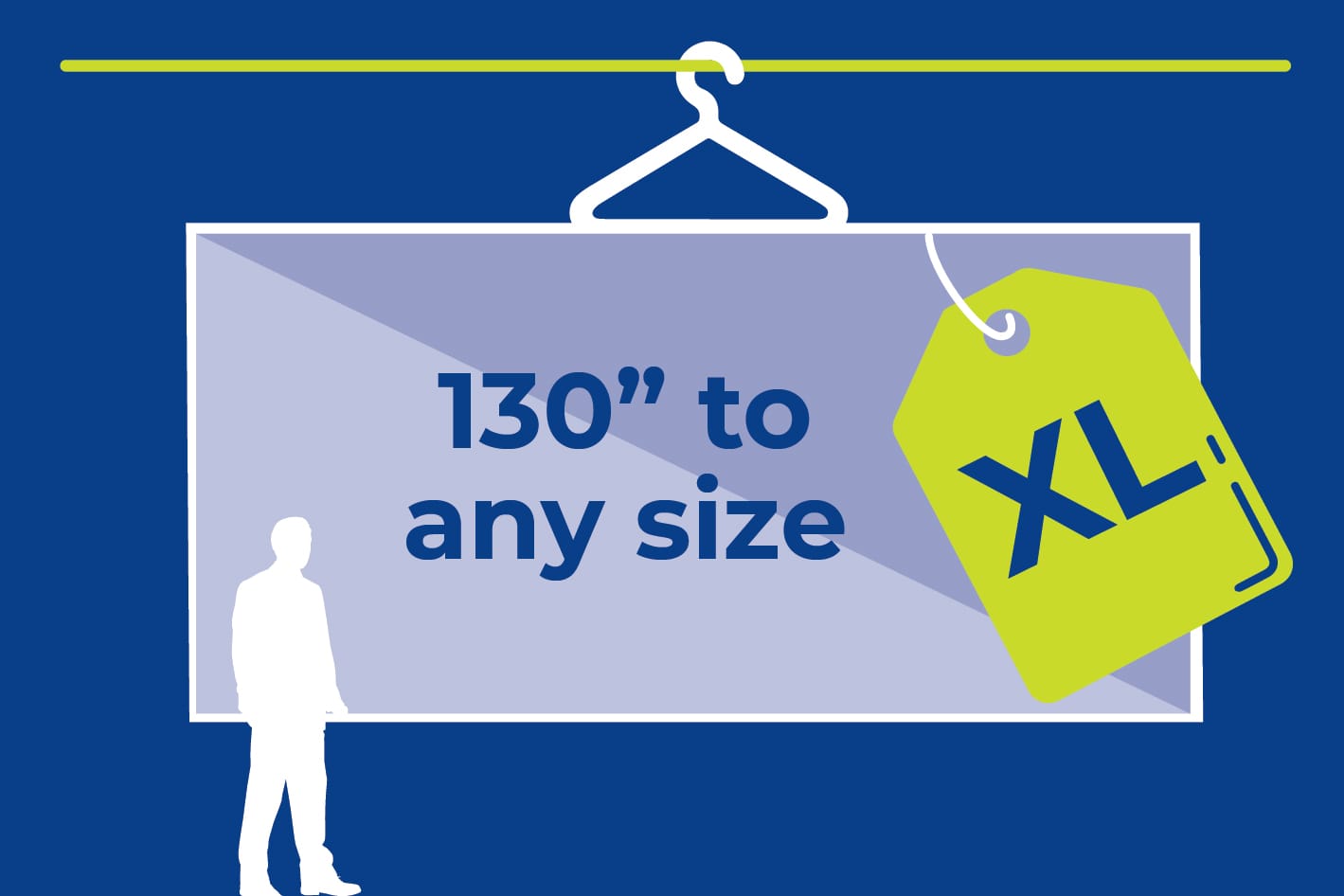 ---
Direct view LED (dvLED) screens are the go-to choice for digital signage, plus there are outdoor options. They are bright and impactful - too bright for extended 'serious' viewing. Also, viewers cannot sit nearly as close to the screen as they can with projection.
Specifying dvLED displays can be a nightmare as apparent like-for-like comparisons hide a vast array of quality issues, based on a 'binning' system whereby individual LEDs are graded. Let us help you through this minefield!

WHAT DOES 'PROJECTION DONE PROPERLY' ACTUALLY MEAN?!
It means using a scientifically selected bundle of laser projector, ALR (ambient light rejecting) screen, plus mount. These complete display packages are carefully curated on the basis of delivered image performance, so they can exceed the globally adopted AVIXA quality standards.
---
Are off-the-peg solutions off-the-table?
When can I use a standard 'brown box' flat panel?
Is there a 100% hassle-free way to use Standards to ensure my clients have their needs met, exceeded - and even to enhance our working relationships?
Off-the-peg solutions don't always tick all the Standards boxes or work well in spaces with high ambient light levels, but we can help tailor those screen solutions and technologies to your exact requirements, ensuring that you don't create 'cheap seats' for your audience.