Nothing but the best for future film professionals
Bournemouth University wanted to set the highest standards in their choice of AV equipment at their new media and computer science building.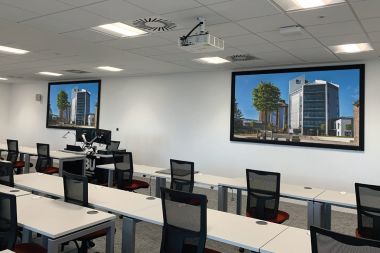 To ensure a high quality viewing experience in spite of strong ambient lighting, they chose 16 dnp Supernova Core Screens.
Our brief
Bournemouth University's new Poole Gateway Building provides a range of high-quality technical facilities to support undergraduate and postgraduate courses as well as research. The bright and airy environment flooded with natural light called for best value and high performance screens, clearly viewable in high ambient light, that students would be able to focus on for several hours a day without getting eye fatigue.
---
Project Facts
Client
GV Multimedia, Hounslow
Site
Bournemouth University, Poole
Screen
16 x dnp Supernova Core
Projector
Panasonic
Installation
Visual Displays
---
Our solution
Having used dnp Supernova ambient light rejecting (ALR) screens from dnp denmark in the past, Bournemouth University felt these large, powerful screens could be the best choice for this application too. Visual Displays supported our client, the project integrator, award-winning AV solutions provider GV Multimedia, to show the university the impressive image quality achievable with these powerful screens, even in spaces with poorly controlled ambient light.
---
Client feedback
GV Multimedia comments: "Our customer reports that the dnp screens are excellent, with performance barely impacted by ambient light levels around the facility. Bournemouth University does not need to use blinds or control the lighting in any way. In addition, with the dnp Supernova screen technology they also eliminate the need for a more powerful projector."
---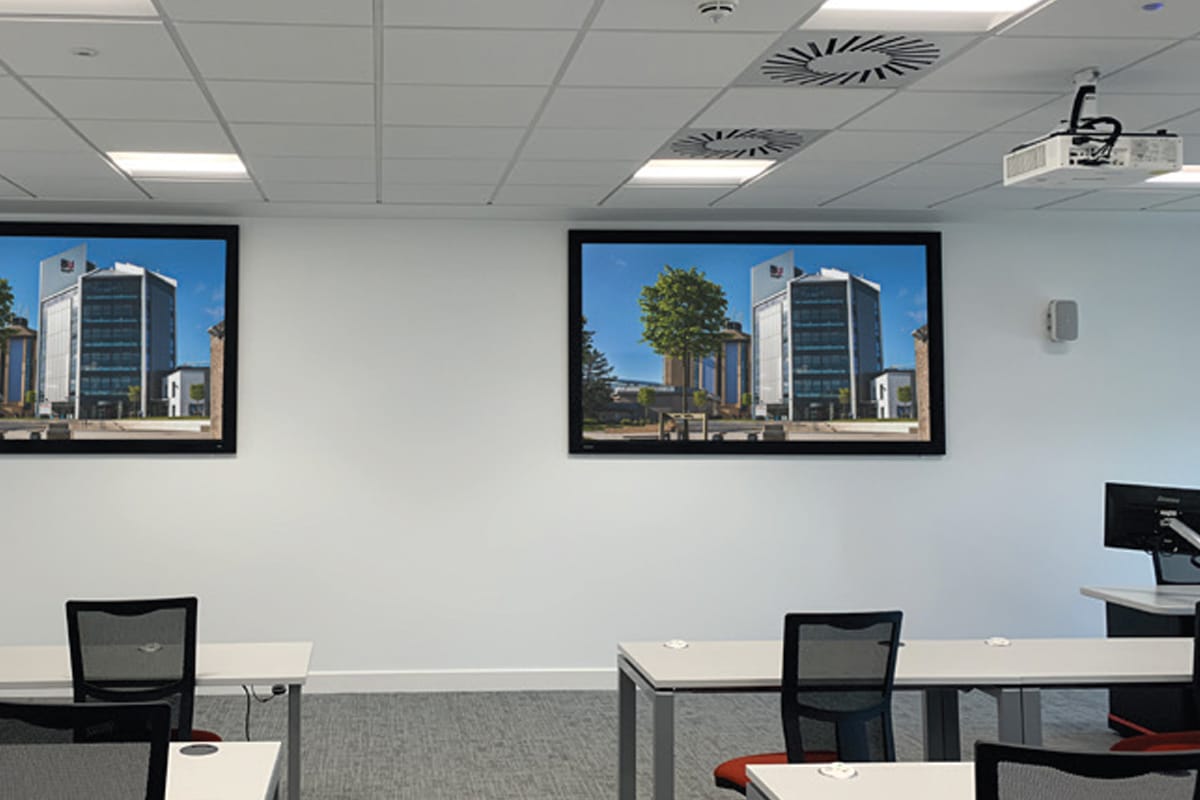 ---
End user feedback
Bournemouth University is getting the results they hoped for. A university spokesperson says, "We are teaching the next generation of computer animators and film professionals in a new state-of-the-art facility that relies on natural light to enhance the space. Our new screens are perfect for showing highly detailed and technical imagery in our modern and airy teaching environments."
---
---
Tagged in...
Categories