Teams and Zoom Rooms
Next-generation display solutions for the best possible hybrid meeting experience. The VDL Digital Canvas is the ultimate hybrid meeting display designed to deliver an authentic and inclusive user experience to bridge the gap between in-person and remote attendees and facilitate more effective collaboration.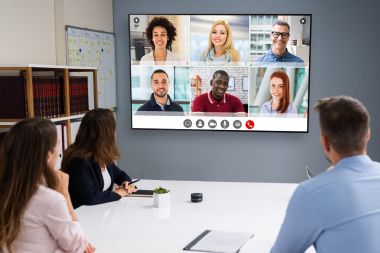 ---
Display systems for Teams/Zoom/hybrid meeting and teaching spaces
The ultimate displays for spaces using videoconferencing
Stunning image performance optimised for Teams and hybrid spaces.
Complies with AVIXA display size and quality standards
For medium/large spaces (6m deep and above)
All-in-one systems, saving on cost, planning and installation
Standard and bespoke options.
Complete fulfillment options for Microsoft's new Front Row concept for Teams rooms.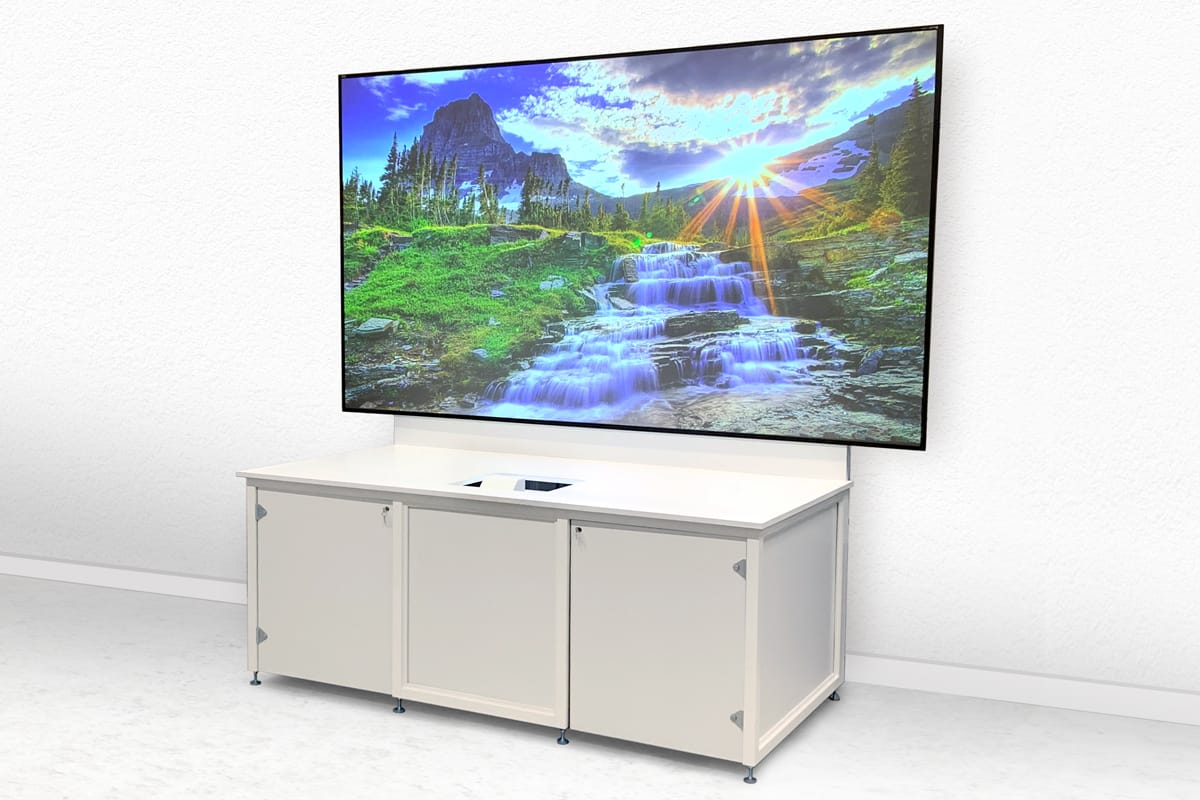 ---
Now introducing VDL Digital Canvas Curved Display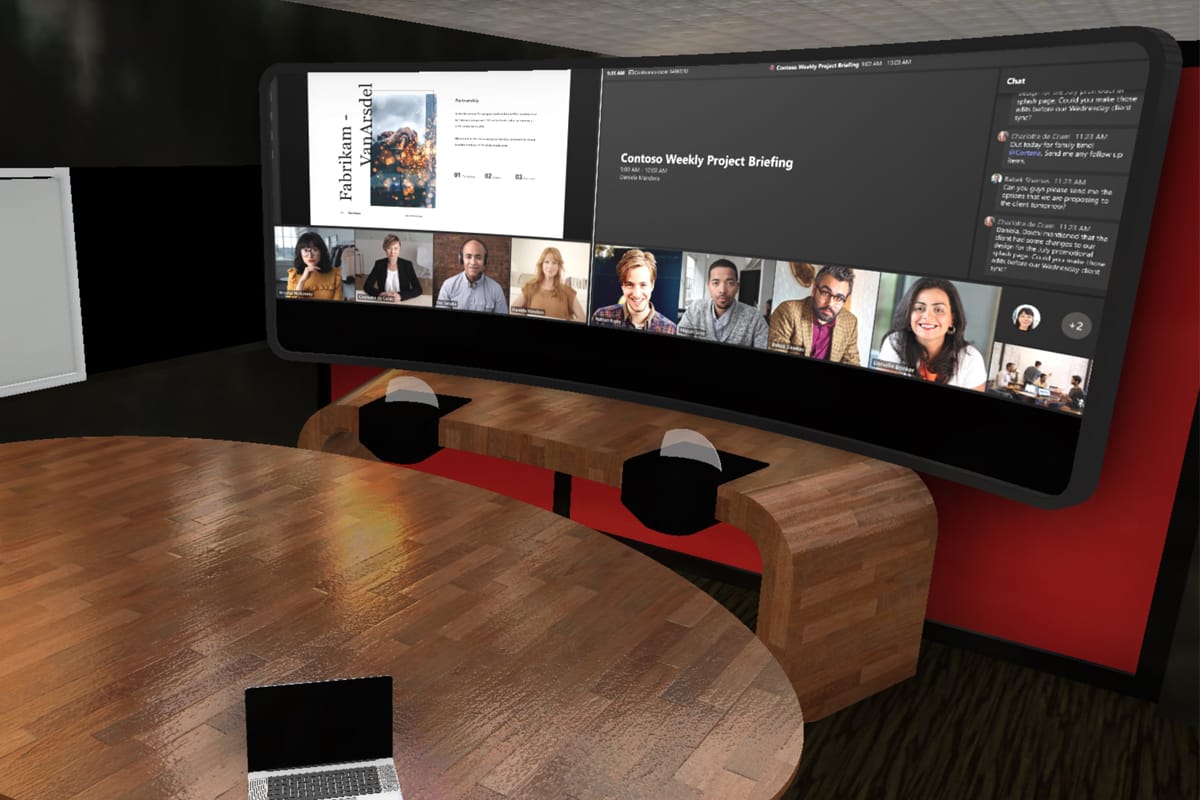 ---
---
Why choose VDL Digital Canvas systems?

HIgh resolution 4K UHD resolution (pixel shifted)
Futureproofed for increases in VC resolution and quality

120" and 140" standard sizes
Viewable from everywhere in the room. Important content in Teams/Zoom windows can be read at the back. Remote participants can be lifesize

Bespoke sizes up to any size and aspect ratio
Perfect display sizes for any size or shape room

Complies with AVIXA standards
Eliminate guesswork when choosing your displays

Completely matt screen surface
Perfect for all-day viewing without creating asthenopia (eye strain)

180-degree viewing angles
Viewers can see perfectly, even in wide room configurations

Standard and bespoke offerings for image luminance ('brightness') and contrast
Ensure each display exactly matches individual room lighting condition

Standard, bespoke finishes available -
plus structure only for finish by interior designer/ architect/ contractor
Displays match room design perfectly

Self-contained freestanding units
Zero impact on room structure or finish. Installs (and de-rigs) quickly with zero mess. All equipment contained within unit

Comprehensive projector management software
Perfect for enterprise-level deployment and multi-campus locations

Runs off 13A plug (240V)
Use standard power socket. No special power supply needed

Low cost of ownership
Ultra-low running costs. Zero maintenance laser projector

Most environmental option
All parts can be repurposed/recycled. Epson has TCO standard.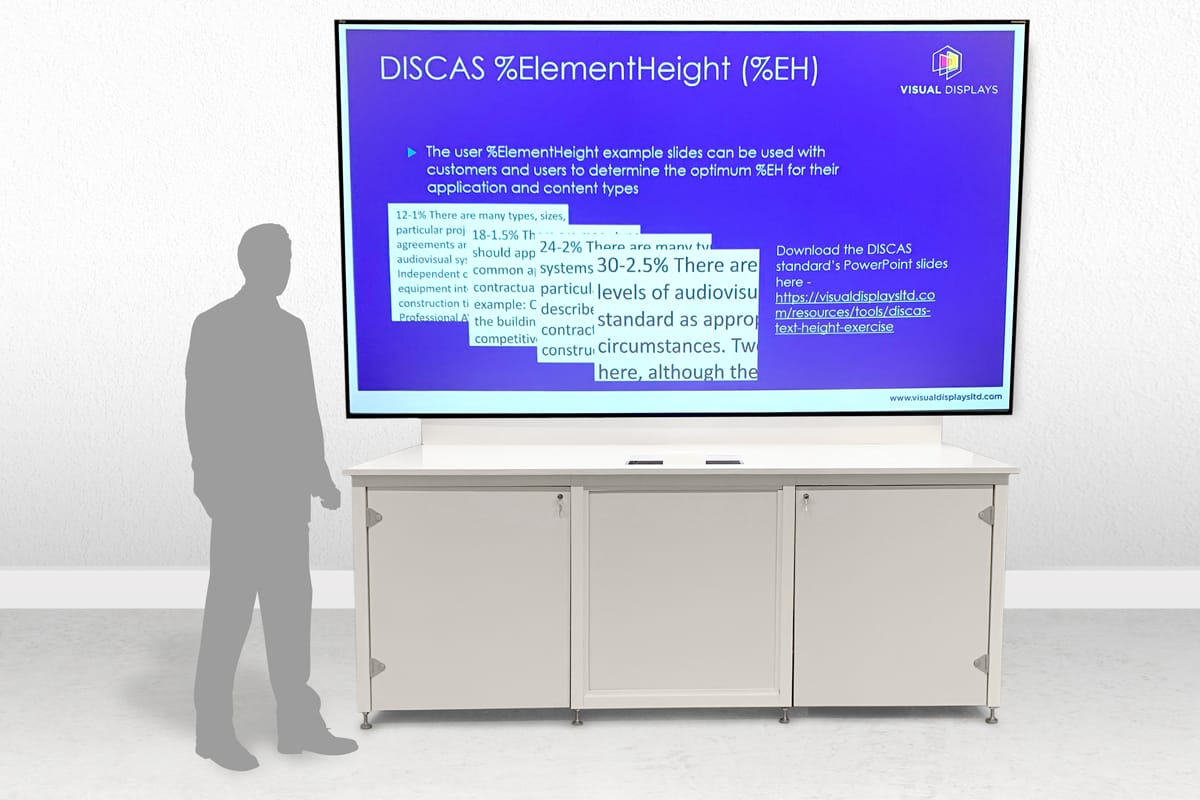 Speak to our team to find out more
---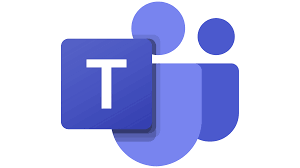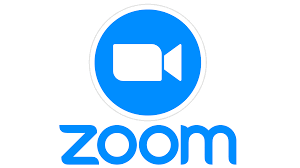 ---
Size Matters
When selecting a screen the first step should always be to calculate the required screen size for the size of the room. This will ensure the screen can be clearly and comfortably viewed from everywhere in the room.
DISCAS, the AVIXA standard for image size, tells us that for medium and large rooms of 6m deep and above, displays must be a minimum of 100". See our screen size quick guide here.
This means that with a maximum size of 98", the size limitations of flat panel displays make them inadequate rooms of 6-7m deep and above.
Our Teams/Zoom/VC room displays are all-in-one powerful optical projection displays from 100" to any size, so you can always select a screen of the appropriate size for the room.
Performance matters
Gone are the days of Old Projection, with its washed-out, disappointing images. This new optical projection technology features specialist optical screens and laser projection for powerful, high-contrast, colour rich, and detailed images, up to any size, even in bright light and daylight. The anti-reflective screen surface eliminates eye fatigue and allows for more comfortable viewing for longer periods. Easy to use and maintenance-free for 20,000 hours.
---
Cost Matters
Whether for a single room or large-scale deployment, today's market is cost-driven. With this solution, you can offer clients a display that will give them both the best results, according to size and performance, and the best value, being a fraction of the cost of equivalent flat panel displays.
---
Simple and seamless meetings
Featuring an optical screen, laser projector, and mount in flexible sizes and combinations, depending on room size and user need, this Teams/Zoom/VC display is easy to order, install and use.
Get expert advice
We create large displays of exceptional quality and value. We are the only trade-only screens and displays specialists with full CAD, technical expertise and specialist support consultancy. Book a call with one of our expert team and see how we can transform your next AV project.

---