Retail Displays & Display Cases
From high-end to high street, today's ultra-competitive retail environment is looking for ever more creative ways to increase footfall and revenue.
We create attention-grabbing displays for retail environments, including car showrooms, department stores, jewellery and clothing shops and airport terminal concessions.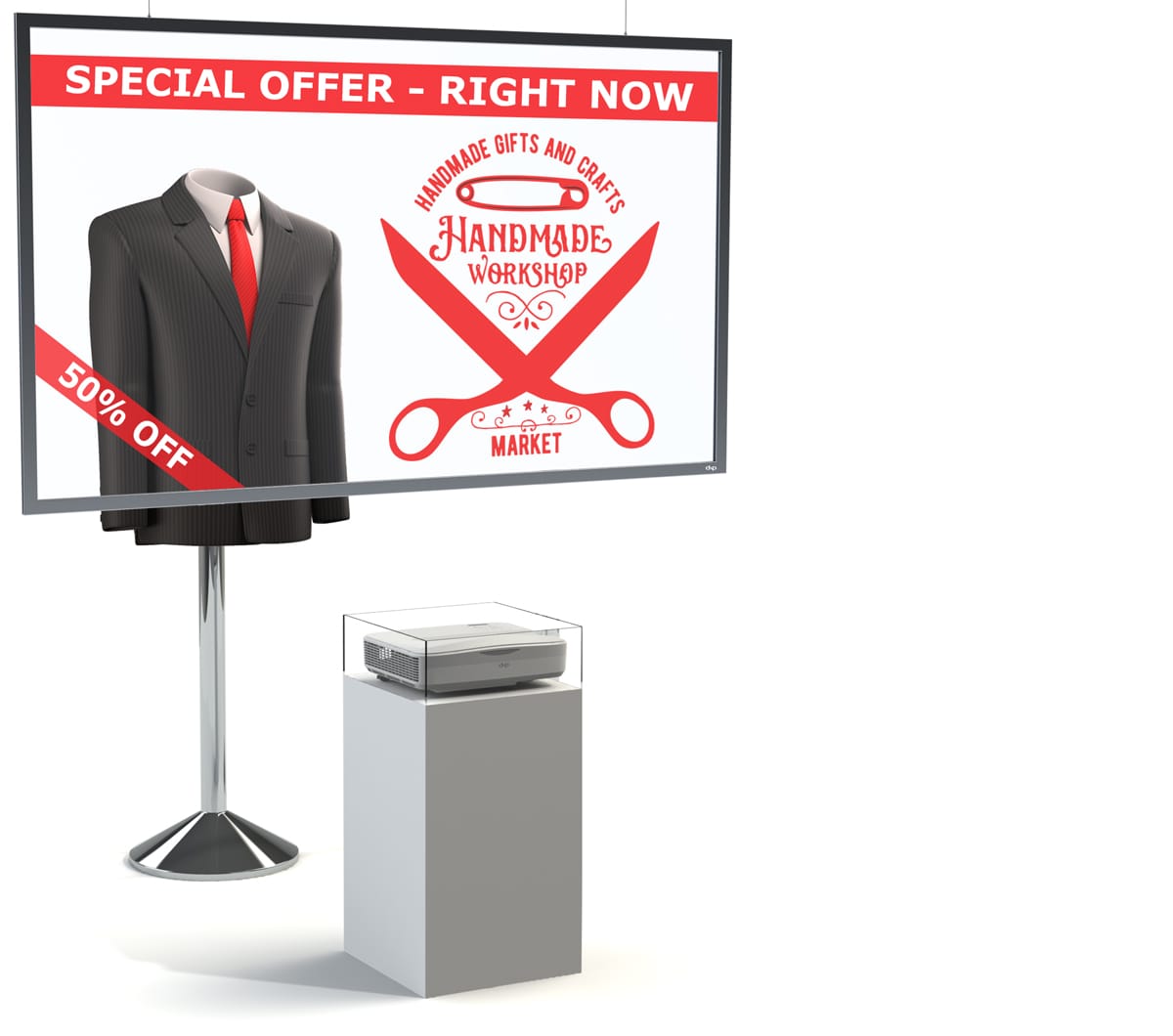 From HD video large format screens to powerful point of sale displays to single-product showcases we offer a wide range of ways for retail clients to entice and engage customers with dramatic and eye-catching displays.
We can place an image on virtually any surface, wall or floor, including making them interactive.
We offer many different options for your internal and window display fixtures – including store fixtures, jewellery displays, slatwall panels, sign holders, and display cases. To attract more customers into a store, consider an immersive display.