Rear projection mirror rigs, gobos, floor projection
Rear projection, where the projector is positioned behind the screen, is typically used for displays of over 100" in environments including meeting rooms, control rooms, TV studios, malls and shops. Benefits include:
Delivering perfect images without any visible technology or space intrusions

Enhanced contrast and image brightness gives pristine images

Suitable for high brightness applications

No shadows from the presenter on screen

Projector and equipment is hidden

Noise-free operation
For rear projection projects where space is limited, we use a mirror rig to ' fold' the projector's light path using one or two precision-aligned mirrors.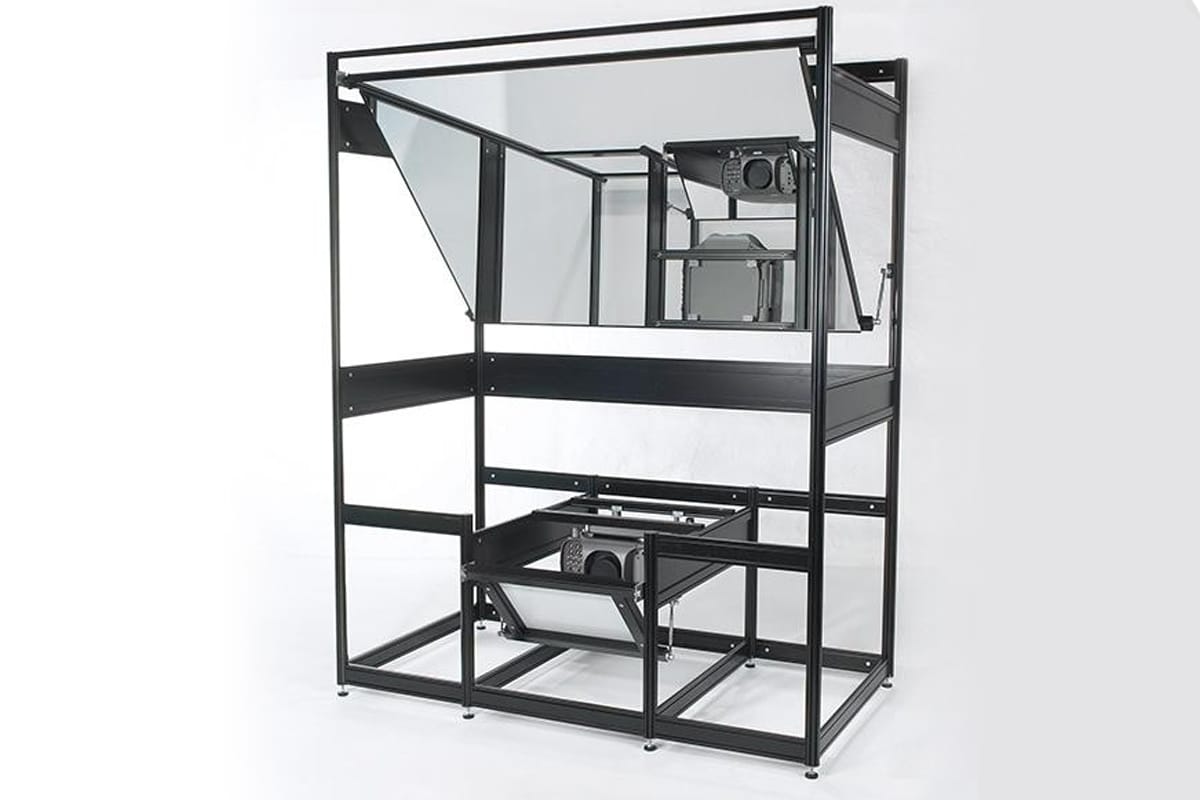 Mirror rigs are also used in 'difficult' spaces and to place projectors in the best position, such as mounting a projector flat against the ceiling and then using an optical fold mirror to reflect the image onto the floor below.
Cementing our long-held reputation as expert problem-solvers, we have been designing and manufacturing mirror rig systems for our clients since the 1990s. Many hundreds of our rigs are still in use worldwide and we continue to build new systems plus upgrade/refurbish existing ones.
Our mirror systems are of the highest quality, practicality and value. They are engineered and aligned to a tolerance within +/- 1mm and use VDL Precision-Coated Optical Mirrors (also sold separately).
We manufacture everything from small single mirror systems to huge and complex twin mirror systems. These are designed using our advanced parametric 3D CAD systems, manufactured and tested in our own facilities.
---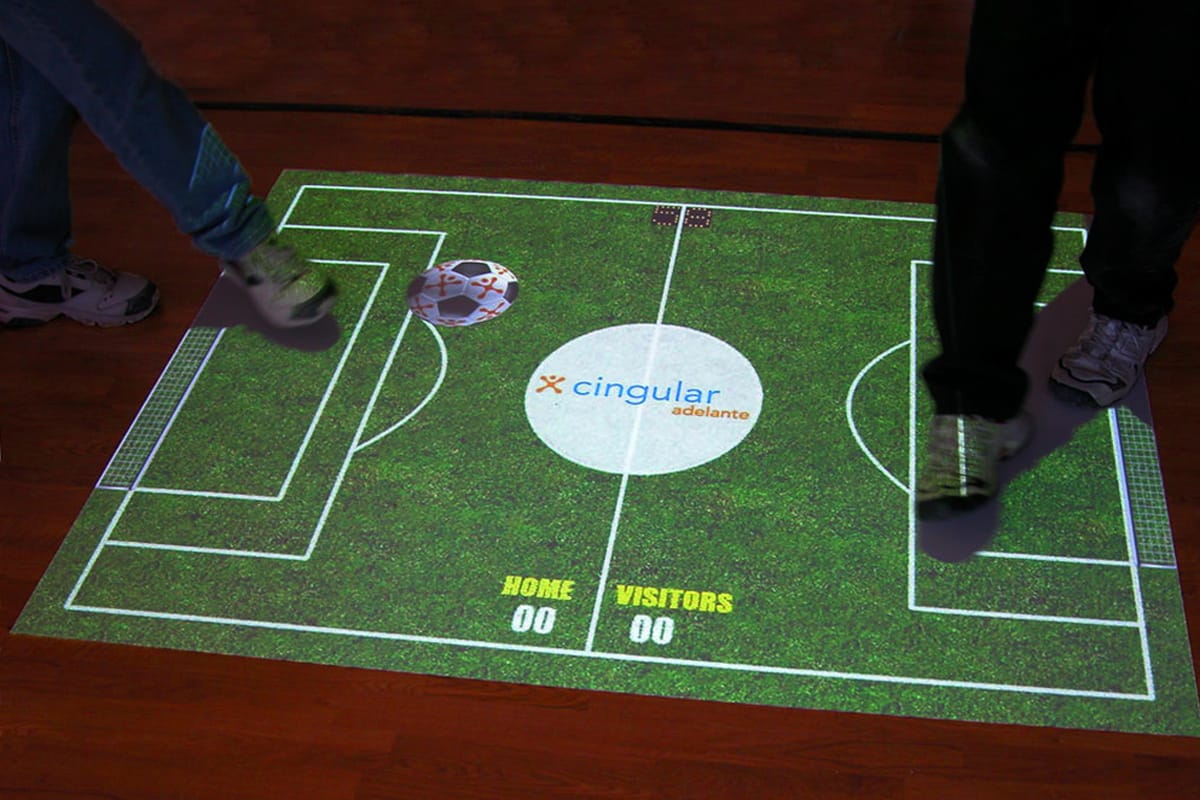 Floor Projection Mirror Rigs (Gobos)
Mirror 'gobos' are used to project onto floors, tables etc. They comprise a projector mount and small optical mirror. The projector can be mounted tightly and out of sight on the ceiling to create special impact on surfaces below.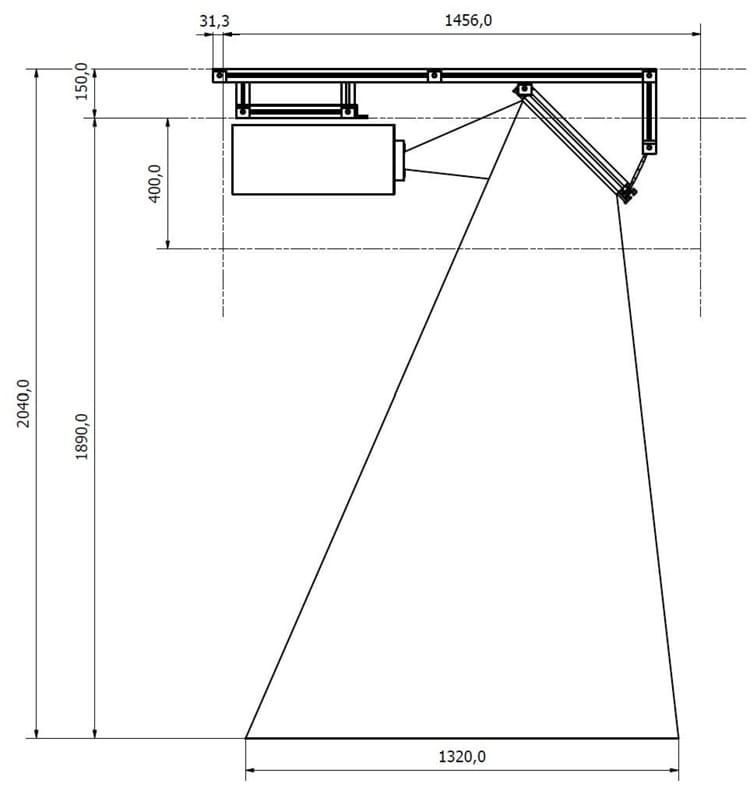 We can fit systems into all spaces! Use our Site Survey checklist to tell us your requirements and the dimensions of the space available. Or Request a Site Survey and we'll do this part for you too!
Mirror rig systems include projector mounting. They are built to order and many special options are available.
---
Our mirror systems have our ViewFlex mirror adjustment option. This allows you to adjust the mirror to compensate for any lens geometry issues so you deliver a perfectly square and aligned image.