Site Audits
AV installations in rooms and other spaces often underperform. It's common to see spaces where, compared with the true spend required, a substantial overspend delivered, say, only 70% of the identified objectives.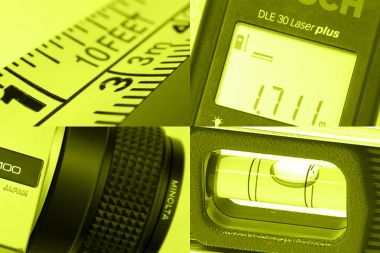 There are many reasons for this, but often the environmental elements such as lighting, interior design and furniture specifications were designed in isolation from the AV. (And AV is usually considered much too late in project programs for AV professionals to provide timely guidance!)
Use our room audits to identify issues in forensic detail so you can provide fully justified and costed proposals to get the space working properly. These services are essential when planning system upgrades.
Our comprehensive site surveys are also particularly useful for clients with successful spaces whose performance needs capturing in precise metrics so this success can be specified and repeated with accuracy.
No client requirement is the same. We craft a proposal for each of your clients' specific needs.
The typical deliverables are:
To provide meter-measured metrics of a space's performances, including displays, projectors, lighting, light control, surface and furniture finishes;

To provide metrics for successful spaces so these successes can be specified and repeated – without having to be prescriptive about which technologies or brands are used;

To provide metrics for unsuccessful spaces to provide solid guidelines for how to improve them;

For auditing estates and providing a system for prioritising budget deployment for future upgrades and changes;

To give you independent, measurement-based evidence to justify budget and procurement requests.
Typical audits comprise:
A full written report is provided with comment, guidance and suggestions for improvements within 48 hours of the Site Audit.
We guarantee the effectiveness of our work with no-quibble money back commitment.
---