ISE 2020 meetings
Book a stand tour and meet the team with Visual Displays at ISE 2020.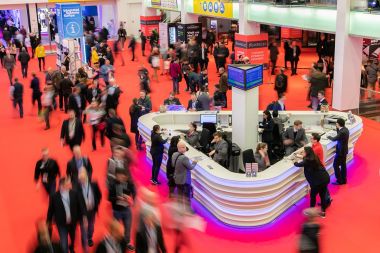 Our expert team will be on hand throughout the week to discuss all aspects of projection design and support for your business and clients.
With over 1,300 exhibitors keen to launch new products and showcase their latest solutions, and 81,000 visitors, the vast, vibrant and busy show floor can make it quite a challenge to focus on anything specific.
We recommend booking one of our limited one-to-one meeting slots in order to guarantee dedicated time with our sales team.
Please fill out the form here and one of our team will be in touch to make arrangements for the meeting.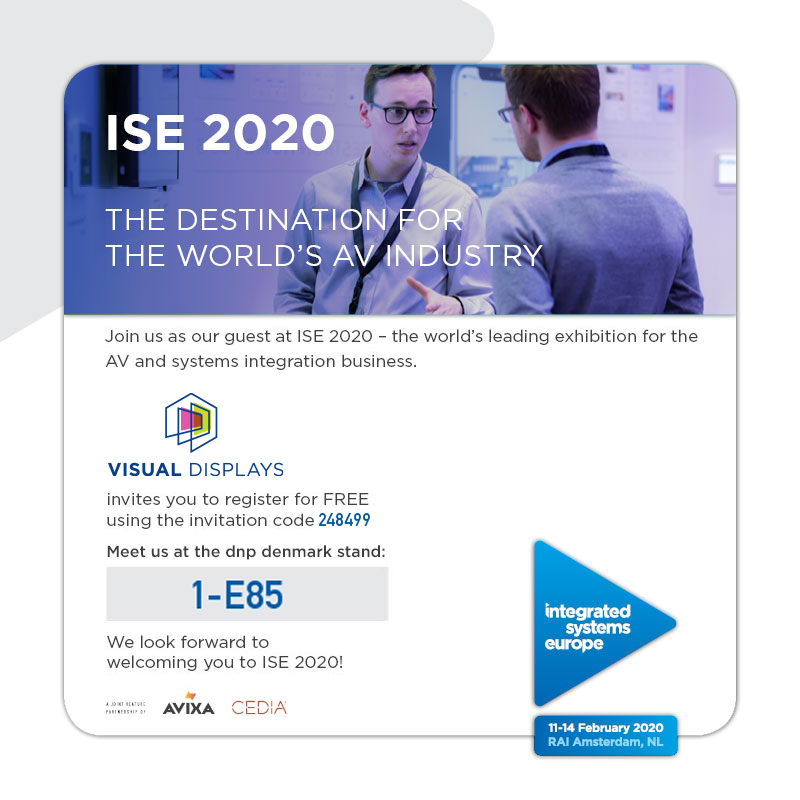 ---
*Please note, due to the nature of the ISE event and the predicted footfall, we cannot guarantee that our team will be available at the exact time you are allocated, however we will try to see you within a 10 minute window of your pre-arranged time. We also cannot guarantee that any one-to-one meetings will exceed 15 minutes, this is due to the high level of traffic we are already expecting on the stand and the amount of Visual Displays sales representatives available to visitors. We cannot predict how busy the stand will be at any one time during the four-day period; if you have pre-booked to meet one of our representatives we will endeavour to honour any prior arrangments to the best of our ability. However, in unforeseen circumstances we may not be able to accommodate all pre booked meetings for example: if there is an unusually high influx of traffic on the stand, one of our sales representatives became ill etc. Please be patient with us if any of the above occurs during your time on our stand at ISE. Our team will try their best to ensure all one-on-one slots go ahead as planned and that each visitor leaves feeling extremely satisfied with their experience.