Euroscreen Screen Type and Material Selector
Which screen type and surface is right for your application?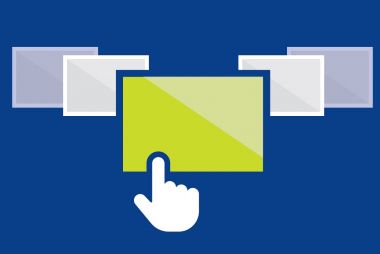 Euroscreen offers a comprehensive range of high-quality screen types and materials for the perfect balance of cost and minimum specification required for professional applications.
Screen types include electric drop-down, manual, fixed frame, and portable screens. Screen sizes up to 8m wide, options to fine-tune products according to customer requirements and short lead times, make this a very popular range of projection screens.
For the best results, it is critical to combine the right screen type with the right screen surface to suit each unique application and location.
Euroscreen's wide range of specialist screen materials includes options for rigid, tab-tensioned, white, grey and ambient light-rejecting properties. This enables you to choose exactly the right screen surface for the best possible result and so get the maximum value out of your projector/screen investment.
As the number one projection experts, we are the only trade-only screen and display specialist with full CAD, technical expertise and specialist support consultancy - we call it the Visual Displays Difference. Buy from us, for complete peace of mind. We will guide you to the right solutions for your specific environment, application, time-scale and budget, every time.
---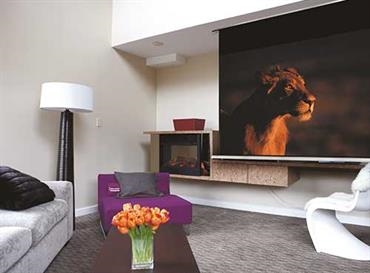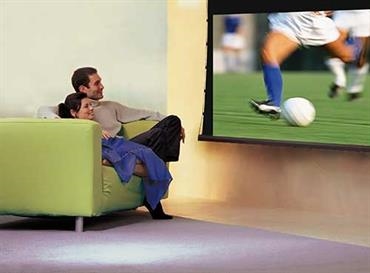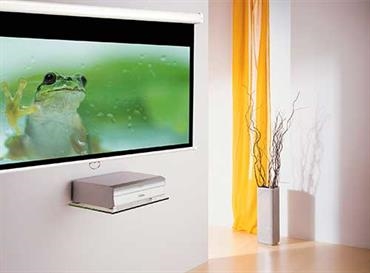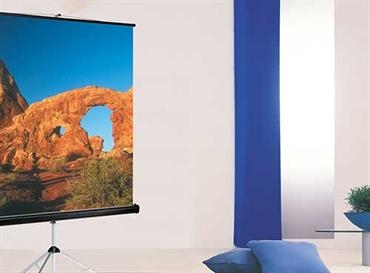 ---
Screen materials
Fiberglass layer for support and flatness

Viewing angle 180 deg

Gain 1.0

Thickness 0.37 mm

Dust, heat and flame resistant, washable, very hard-wearing

8K resolution

---
Robust white front projection surface with black back
Sturdy material for use with larger screens
Flat viewing surface
Viewing angle 180 deg
Gain 1.0
Thickness 0.57 mm
Flame resistant, washable, very hard-wearing
8K resolution

---
Grey front projection surface
Perfect for Ultra Short Throw (UST) projection
Higher contrast and brighter colours in ambient light
Tensioned material
Viewing angle 180 deg
Gain 0.8
Thickness 0.3 mm
Flame resistant, washable
8K resolution
---
Neutral grey rear projection surface
High resolution and excellent contrast even in ambient light
Tab tensioned
Viewing angle 60 deg
Gain 1.2
Thickness 0.28 mm
Washable
Heat sensitive
8K resolution
Matt white front projection surface with black back
Tab tensioned
Viewing angle 180 deg
Gain 1.0
Thickness 0.26/0.42 mm
Flame resistant, washable
8K resolution

---
Light grey front projection surface with black back
Fiberglass layer for support and flatness
Perfect for high contrast in ambient light
Viewing angle 180 deg
Gain 0.8
Thickness 0.37 mm
Flame and mildew resistant, washable
8K resolution

---
Silver grey front projection surface with enhanced light control
Flexible fabric for fixed frame and tab-tensioned screens
Perfect for high contrast in ambient light
Viewing angle 76 deg
Gain 1.0
Thickness 0.37 mm
Flame resistant
8K resolution
---
Environmentally friendly - 100% PVC free and manufactured using no harmful chemicals
Matt white material with white black-out backing
Viewing angle 180 deg
Gain 1.0
Thickness 0.5 mm
Flame resistant
8K resolution

---