Advanced laser measuring tools, software and services
Revolutionary tools and services transforming speed and accuracy of installations based around Stellar products and services.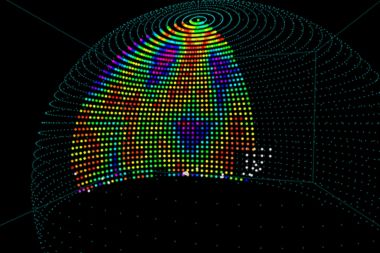 Our Stellar laser app works with Zeiss 3D laser disto units to transform your immersive display workflow from start to finish. Use Stellar to capture as-built site and display screens, then amend the CAD to arrive on site millimetre perfect and prepared (it's a very handy site survey tool too!). Use Stellar to position projectors with total precision and to mark each projected channel/image outline for perfect alignment, saving hours of hassle and wasted engineering time.
Use us to supply anything from a turnkey display (we mostly work downstream of the IG/video source) to one or more of our specialist design and installation services; we will look at any opportunity and make it easy for you.

Do you have a project or installation that requires absolute accuracy?

Have you ever experienced the pain of dealing with the differences between an as-designed solution and troublesome as-built differences when you're installing systems?

Would you like to save days of effort and thousands of pounds in cost by installing your next complex systems in a straightforward and stress-free process?

Would you like to impress clients and colleagues with previously unachievable professionalism and efficiency in the whole design, build, and sign-off process?

Do you need a millimetre accurate site survey to plan an installation?
The Stellar product comprises a powerful combination of a Leica 3D Disto head and Portal Devices' powerful and intuitive app.
The Leica 3D Disto head is a state-of-the-art laser device that can locate, measure, or point to any detail or location within its view.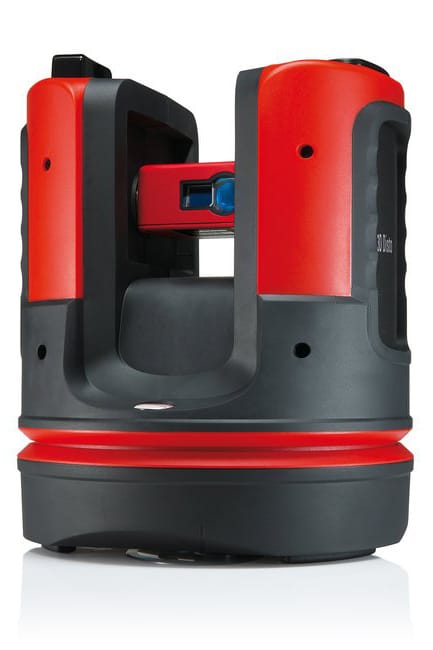 The Stellar app is the software that unlocks the abilities of the Leica 3D Disto with a powerful and intuitive interface. The design team had decades of experience in overcoming problems of alignment and accuracy in simulators (domes etc), planetaria, and complex structures to have a comprehensive grasp of what problems and 'pain points' had to be addressed.
Not only did they solve these problems in forensic detail, but they also created intuitive AR (augmented reality) tools to make Stellar an utterly user-friendly device.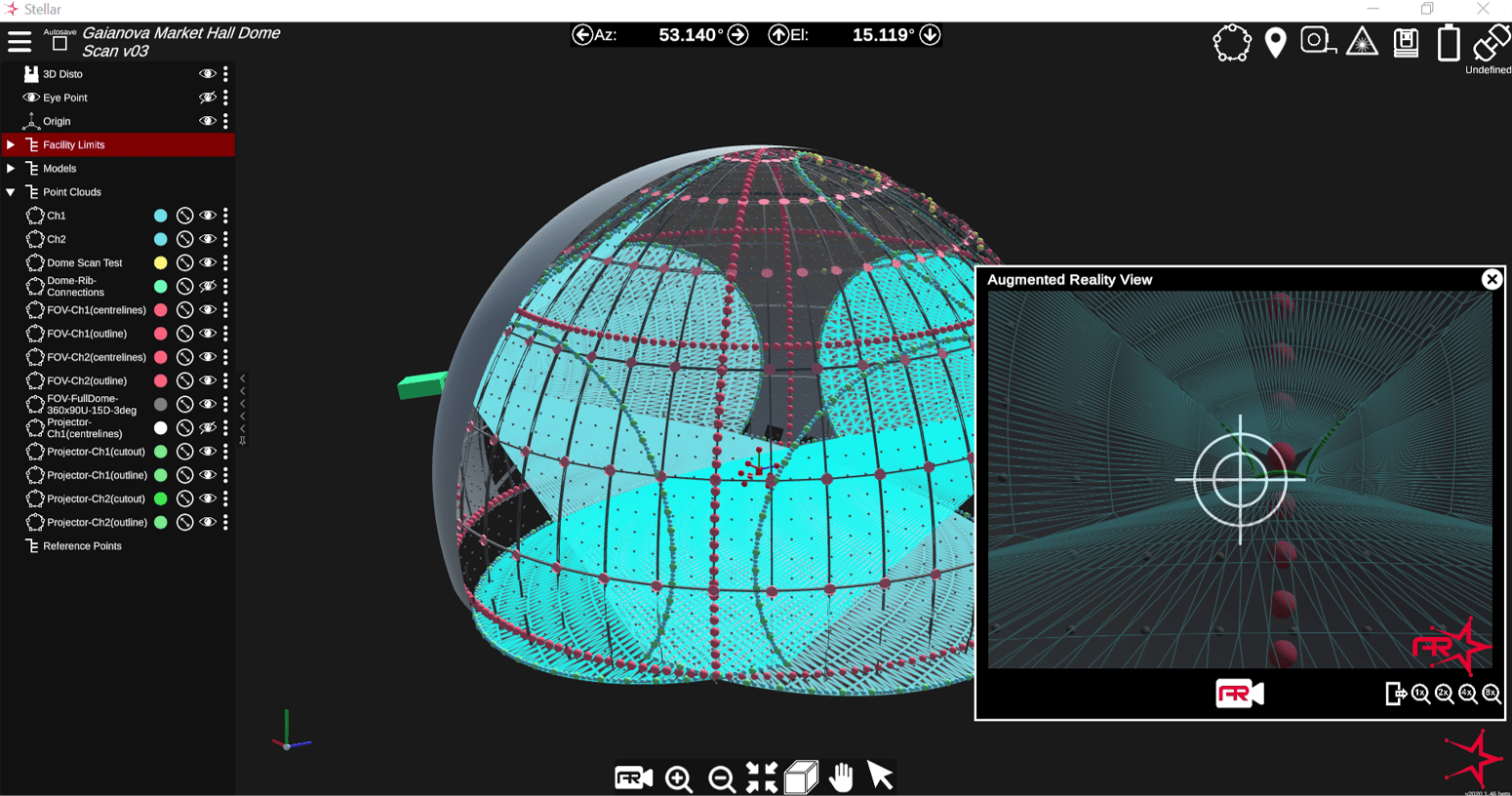 Stellar is sold as complete packages of all necessary hardware, including Leica 3D Disto, and app/software licensing. Full training is available.
Stellar is also offered as a service, where our experienced operators produce a work package that might vary from a site survey to a complex multi-projection dome or dark ride display - whatever you need.
Example Stellar work-flow:
Work with a multi-projector display design produced by either our DPX tool, our design team - or your in-house design

Use Stellar for a detailed site survey to confirm supplied site data accuracy, location points, etc

Use captured site data to adjust as-designed CAD to the as-built reality

Use Stellar to locate the display structure on site

Use Stellar to certify the accuracy of the surface to be projected onto, then use Stellar to make any possible mechanical corrections and/or to capture the as-built detailed data back to the original CAD model

Use Stellar to locate precise projector/mount positions and installation alignment

Use Stellar to map each projected area so each projector is aligned to mm accuracy
Stellar is used to remove all uncertainties and expensive extended on-site engineer time when working with any projection warping and blending software to go smoothly to a perfect finished display result.
Stellar can transform the whole workflow and experience of designing, implementing, maintaining, and troubleshooting displays and any complex structure.
---
Site surveys and LIDAR site surveys
When you have a need to capture site details at a level above tape/laser measure and your iPhone, we are here to help!
Until now it's been a question of two extremes: either the good old manual survey or the LIDAR (Light Detection and Ranging) survey. A LIDAR survey produces a dense point cloud survey which can be cripplingly slow and cumbersome - plus massively difficult to turn into a usable AutoCAD file.
We produce practical to use surveys by filtering these laser survey data into accurate CAD files of realistic size.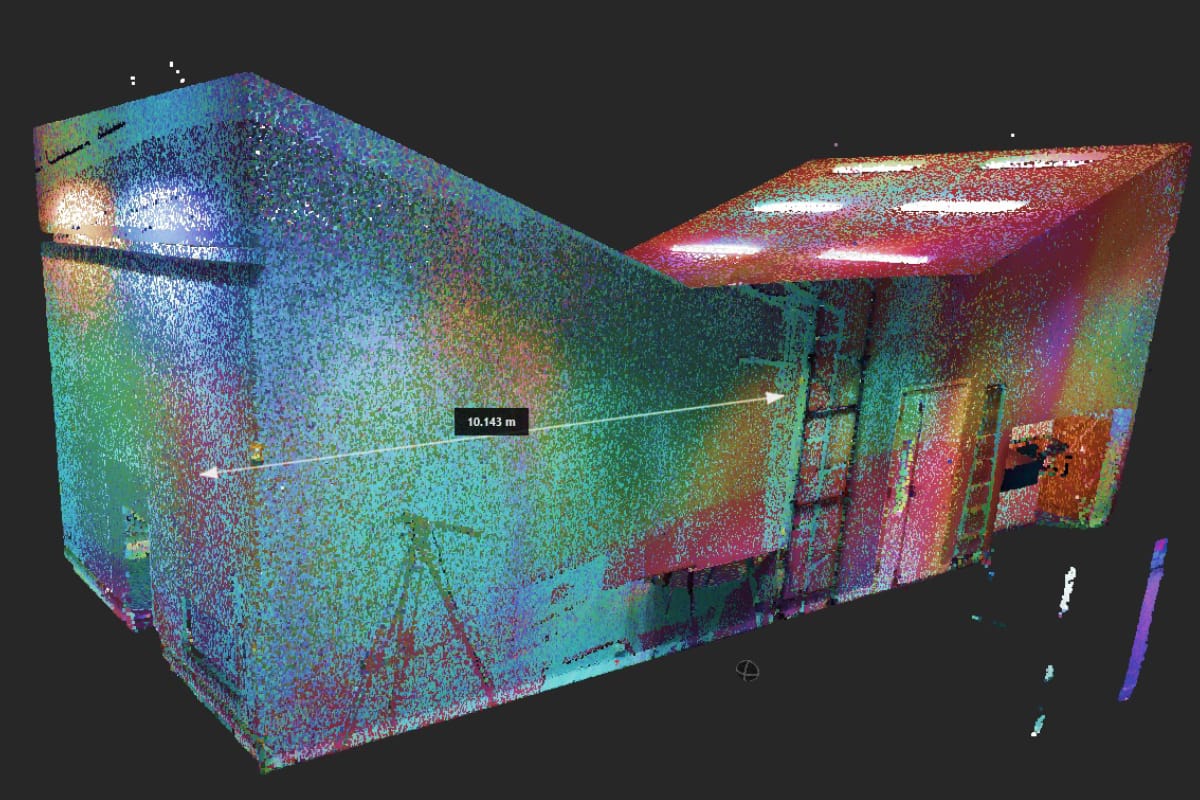 ---
Back to Immersive & Simulation Displays