Projector warping and blending, projection mapping and auto-calibration
We help you project anything onto any surface from any position.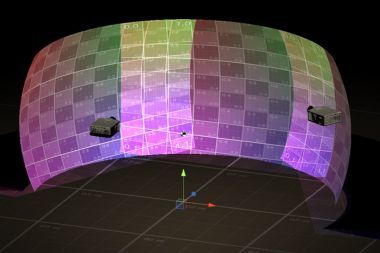 We work with most leading warp and blend systems, including Vioso, Immersaview, and Scalable.
Whether you are a pro AV integrator looking to do something different in a client's visitor centre or an OEM simulation company dealing with warp and blend on a daily basis - we are completely tooled up to support you.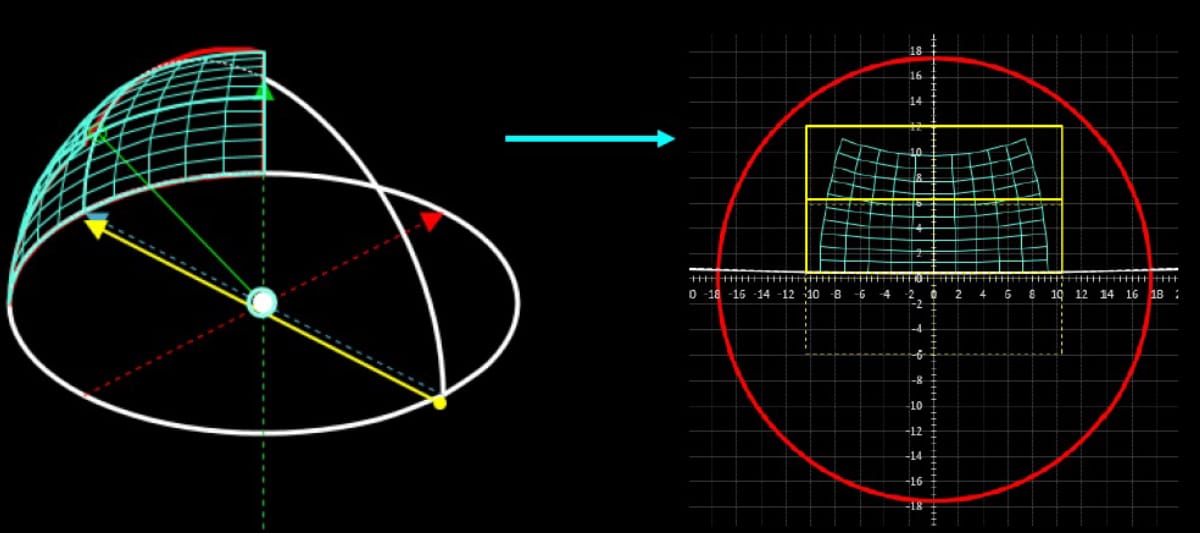 For experienced users, what you need to know is that we understand about delivering maximum pixel and geometric efficiency and accuracy - before you even start the warp and blend process. We avoid the pitfalls of using warp and blend to mask deficiencies in the design and installation accuracy by using our DPX and Stellar tools.
Projecting even onto a simple curved screen can be tricky. Some professional projectors have internal features which can handle many applications but have limitations that require a technical analysis to confirm your proposed requirement will work. We handle all this for you.