dnp Screen Selector - for ambient light environments
Which screen is right for your space?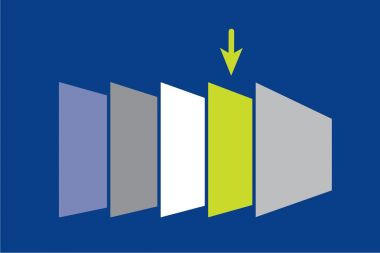 An optical Supernova projection screen is a big screen with an advanced optical lens system, which enables you to control the projected image for maximum impact – even in brightly-lit environments.
While conventional front projection screens spread the light in all directions, dnp screens enhance the image for optimum viewing by focusing and concentrating the projected light and provides up to 7 times the contrast of conventional front screens.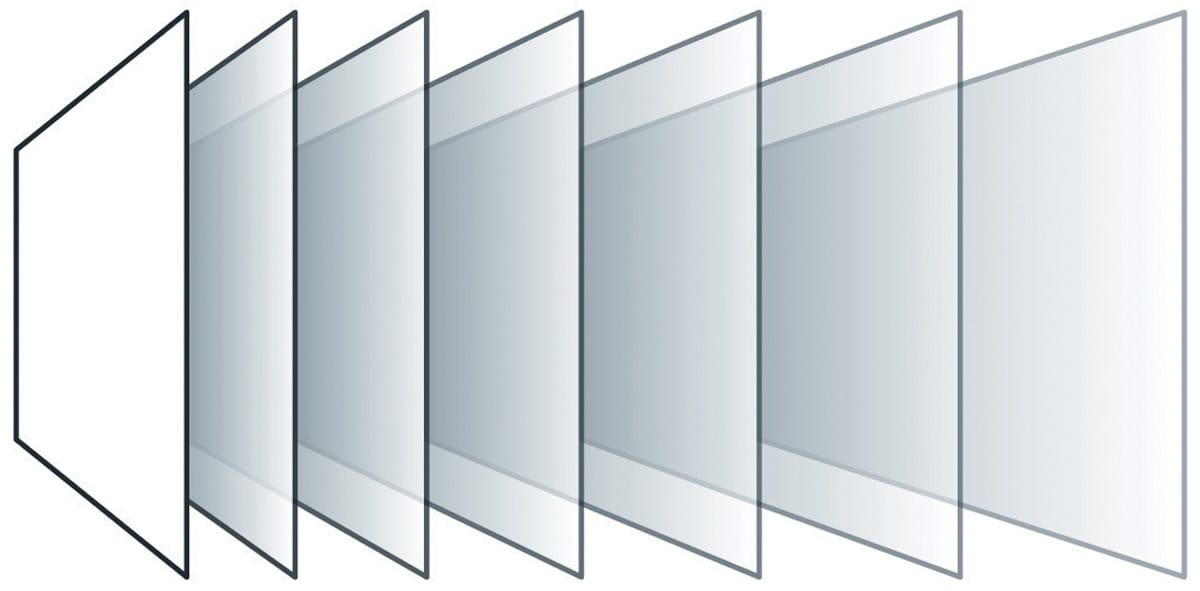 dnp Supernova screen - 7 layers for 7 x more contrast
Available in a wide variety of finishes, formats and sizes, it's easy to find a screen that fits your technical needs.
Depending on where you want to project, you can choose between two main categories: front projection screens for standard throw and front projection screens for ultra-short throw.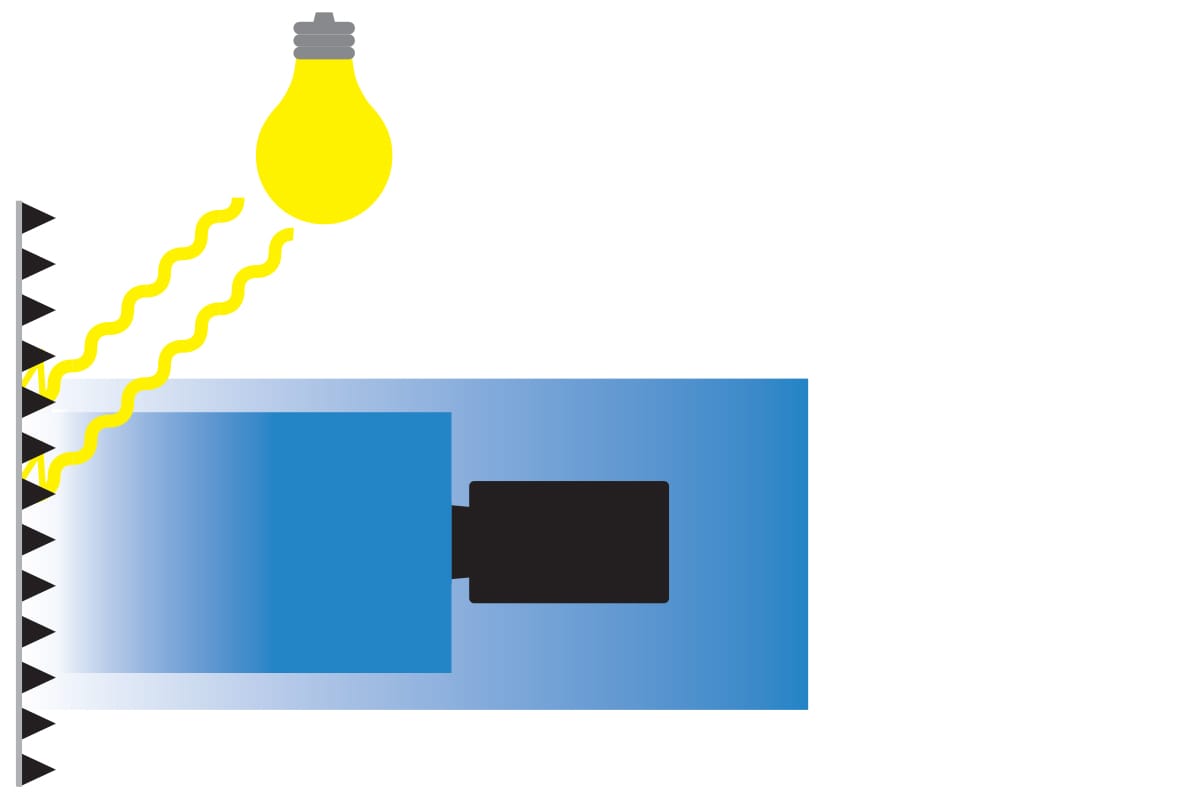 ---
dnp Supernova Standard Throw Screens
Frames available in black and aluminium
Floor stand available
Easy to install on wall or ceiling
Screen sizes:
16:9 format - 92", 100", 110", 120"
16:10 format - 92", 100", 110"
Screen material:
Supernova 08-85* or Supernova 23-23
---
Frameless, space-saving design
Minimal screen thickness - only 3mm
Easy to install on wall or ceiling
Screen sizes:
16:9 format - 92", 100", 110", 120"
16:10 format - 92", 100", 110"
Screen material:
Supernova 08-85* or Supernova 23-23
---
Economical construction combined with high performance
Easy to assemble and install
Compact and robust transport crate for easy shipping
Screen sizes:
16:9 format - 92", 100", 110", 120"
16:10 format - 92", 100", 110"
Screen material:
Supernova 08-85* or Supernova 23-23
---
Unlimited screen size
Seamless viewing experience
Soft-edge blending possible
Screen sizes:
Any – customised screen sizes
Screen material:
Supernova 08-85*
---
The world's largest optical front screen available as a single screen solution
Multiple frame colour options
Fold-and-roll solution for lean shipping and easy handling
Screen sizes:
16:9 format - 160", 180", 200", 220", 230"
16:10 format - 160", 180", 200", 220"
Screen material:
Supernova 08-85*
---
Uniform front projection in brightly-lit surroundings
Motorized retractable screen in classic design
Wall- or on-ceiling mounted version
Noiseless retraction
Screen sizes:
16:9 format - 100" and 120"
16:10 format - 100" and 110"
Screen material:
Supernova 08-85*
Screen controls:
IR remote control, contact closure
* 08-85 is ISF-certified screen material
dnp Supernova Short Throw Screens
Fresnel lens technology
Optimised for standard viewing
Unrivalled image contrast for UST front projection
Surface coating for touch applications
Mouting options - above or below the screen
Screen sizes:
16:9 format up to 100"
16:10 format up to 92"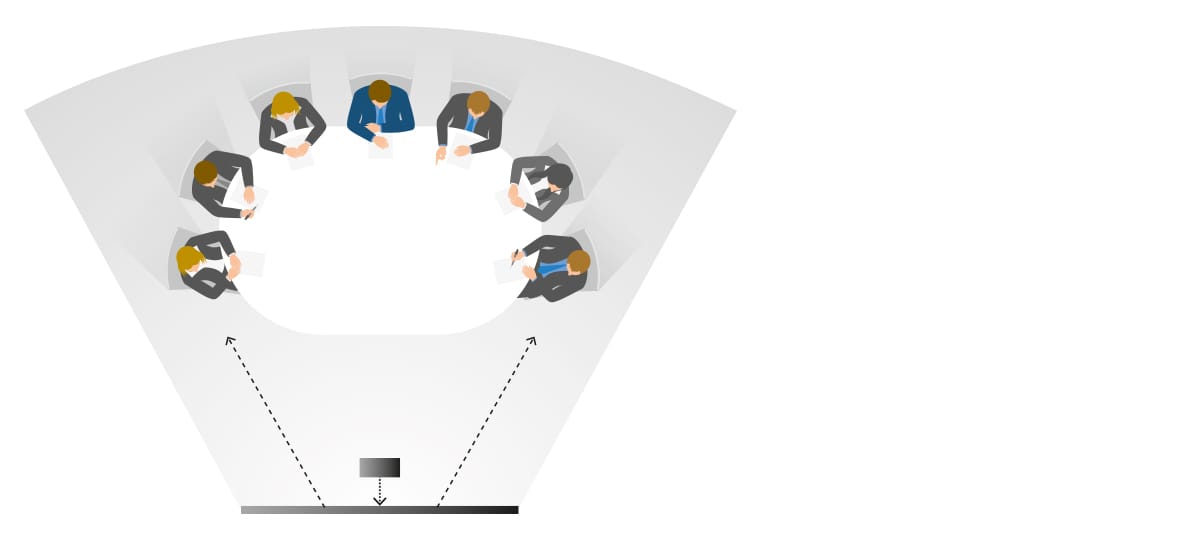 ---
Black/White Lenticular Technology
For wider seating arrangements
Unrivalled image contrast for UST front projection
Projector to be mounted below the screen
Screen sizes:
16:9 format - 92", 100", 110", 120"
16:10 format - 92", 100"
---
Crystal clear transparent front projection display
Available with or without a frame
Solid robust and durable plastic screen
Available with the dnp laser based ultra-short throw projector
Screen sizes:
16:9 format - 80"