Explore our range of projection screens
The Visual Displays difference
When you buy a screen from us, our projection experts will help you navigate the vast choice of screen options available, to find the right screen for your needs.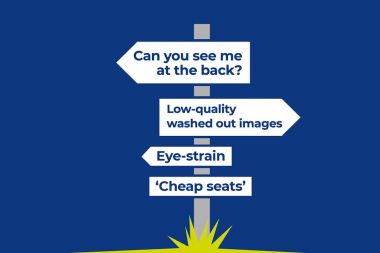 We use detailed site surveys and 3D parametric CAD modelling and, as you would expect from the AV standards experts, everything we do is driven by AVIXA's global AV standards on image quality and size, to guarantee the best results.
We supply screens from three of the world's best manufacturers - dnp denmark, Draper and Euroscreen - giving us the best possible choice to ensure you find the right screen for your space.
---
---
dnp denmark is the world's leading manufacturer of optical projection screens
A dnp Supernova screen is not conventional projection material, it is an advanced optical lens system, generating up to 7x the image contrast of standard projection screens. This gives your clients and their users outstanding image quality and maximum impact - even in brightly lit environments.
The gold standard dnp Supernova portfolio includes a wide range of optical screens for professional applications where only the very best image quality will do, including higher education, corporate, medical, mission-critical control rooms, digital signage and high-end home cinema. Even in challenging lighting conditions such as bright light and natural daylight, they deliver high-contrast, detailed images with accurate colour rendition.
The range includes electric drop-down, framed, frameless and modular screens up to absolutely any size or shape, with wall-mounted, ceiling-mounted and ceiling-recessed options.
dnp Supernova optical screen materials are guaranteed to be the best material in the world – backed by full ISF (Imaging Science Foundation) certification. They handle resolutions up to 16K so are completely futureproof.
With dnp Supernova screen material, seeing really is believing.
Call us to book a demonstration and request supply screen samples.

See the range of dnp Supernova screens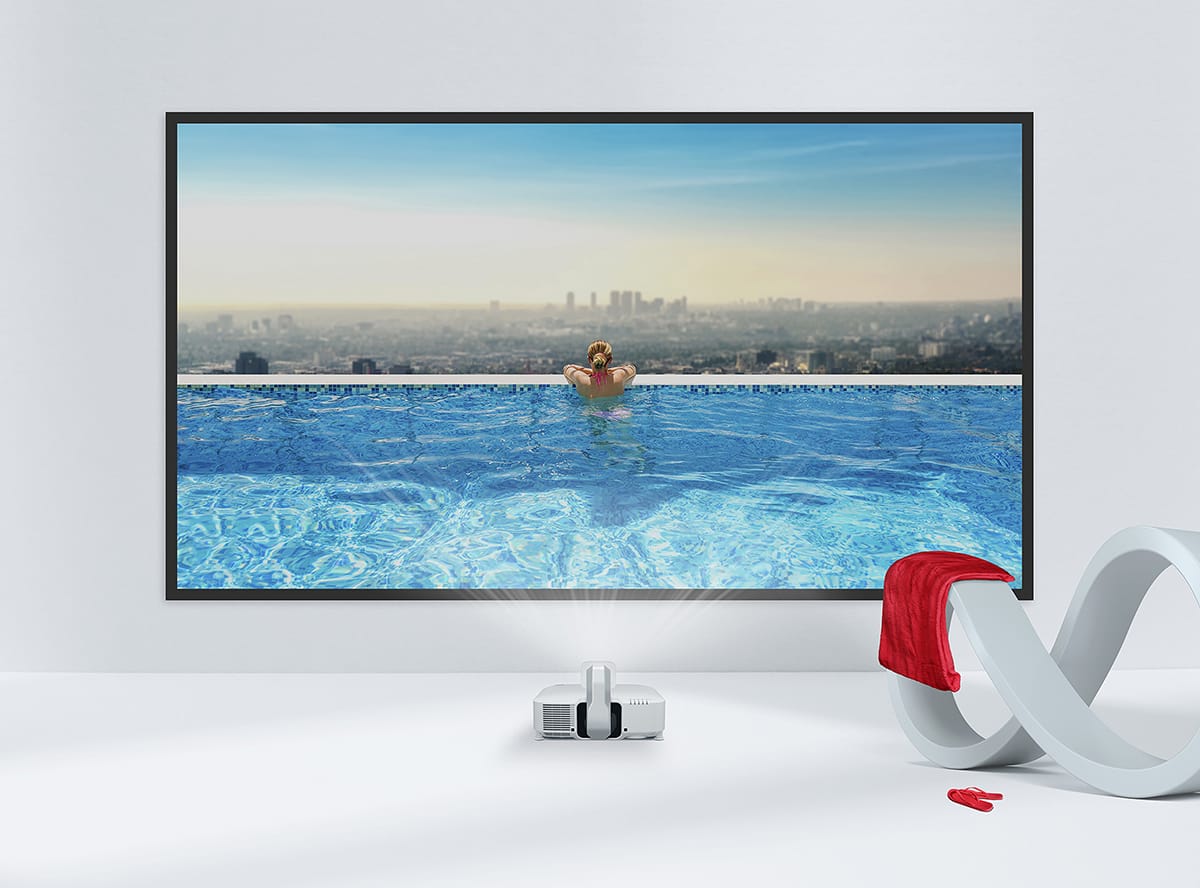 ---
Read about our Complete Laser Display and Complete Laser Display XL bundles. All-in-one large-screen laser projection displays, featuring dnp Supernova screens, for full viewer engagement from everywhere in the room. Perfect for a wide range of solutions, including HE/FE, Business spaces and Home Cinema displays.

---
Euroscreen stands for high quality and customised AV products
Euroscreen projection screens are high quality, professional screens suitable for business installations including meeting rooms, digital signage and conference rooms, higher and further education campuses and high-end home cinema solutions.
The Euroscreen range includes electric, tab-tensioned, manual, fixed frame and portable projection screens. With a choice of 8 screen surfaces, including the ReACT ALR (ambient light rejecting) screen material whose price/performance balance gives outstanding results, you can customise your chosen screen for each unique application, to get the best result and value.
These high quality, customisable screens are manufactured in Sweden and on a short lead time.
---
Draper is one of the world's largest manufacturers of projection screens
Based in the US, Draper offers a comprehensive range of professional screens including motorised, manual, fixed, and portable screens for front projection, and rigid rear projection screens. With options including wall-mounted, ceiling-mounted, ceiling recessed, tab-tensioned and freestanding screens, Draper has the right screen for whatever you need.
Widely regarded for their high quality, high performing screens and window blinds, Draper is a popular choice for higher and further education campuses and business installations including meeting rooms, digital signage and conference rooms. From small spaces to huge venues, home cinema to mission-critical control centres and medical imaging –whatever installation or ambient environment challenges you face, you can be confident Draper will have a high-quality solution.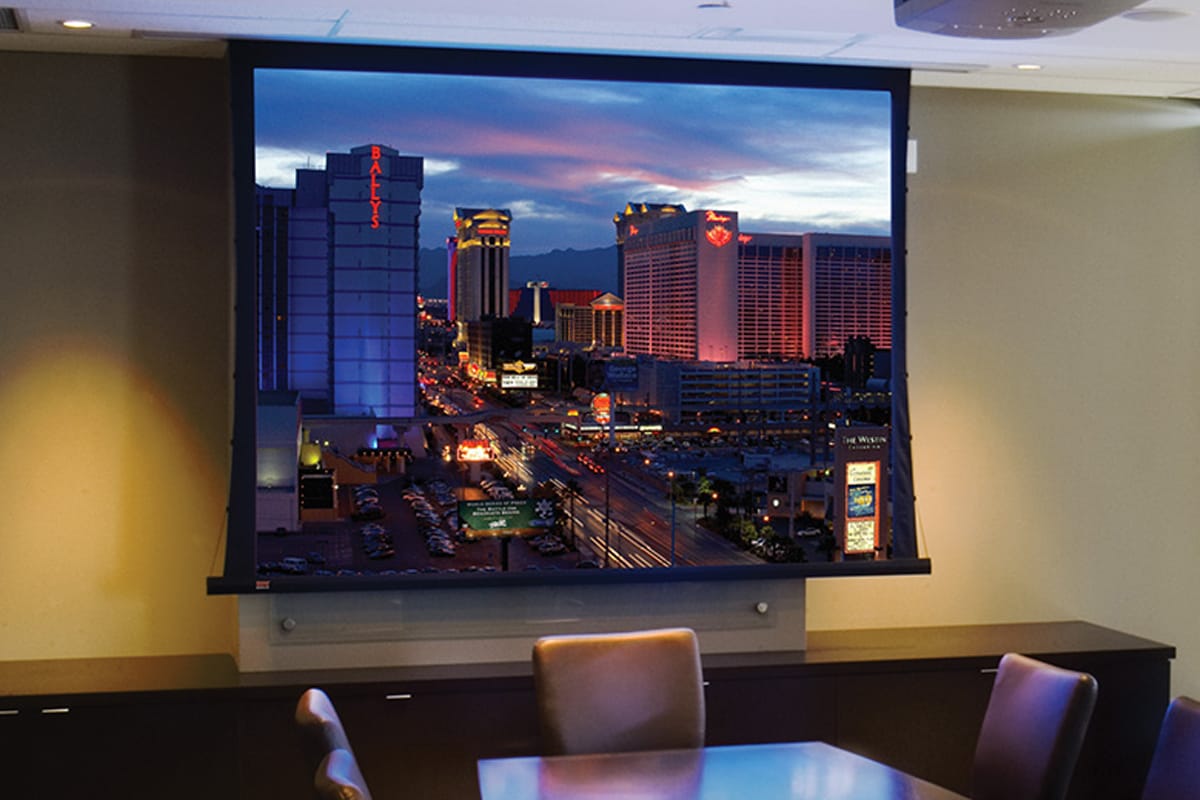 ---
Explore by Technology