Why use ALR screens?
Using ambient light rejecting screen technology (ALR) is absolutely essential to achieve the best result.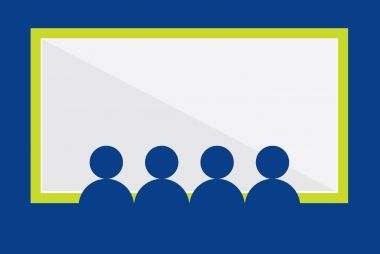 Any system is only as good as its weakest link. Using standard front projection screens in areas with high ambient light levels means that however powerful the projector is, the on-screen images will be washed out and disappointing unless you can put blinds on all the windows and dim the lights.
Our CLD XL bundles feature dnp Supernova optical screens, the world's best ALR screens that enhance the image for optimum viewing and provide up to 7 times the contrast of conventional front screens.
This award-winning technology delivers consistently flawless images enabling you to project clearly readable content even in brightly-lit environments - giving the best on-campus teaching and learning user experience.
Find out more about
dnp Supernova
ALR technology

Future-proof your investment with our long-lasting screens which provide the very best in image quality, without compromise.
The latest maintenance-free laser projection technology provides correct resolution at any size and delivers powerful, vivid images, even in the largest of spaces.
With ALR screen technology you achieve optimised image brightness, without causing eye strain, in conformance with the new WELL Building Standard v2.
Remember, viewers look at the screen, not the projector…