UX
UX (the snappy short form for 'User Experience') is a deceptively simple concept. In the world of AV and displays it refers to processes which capture user requirements so that systems are designed and delivered to create exceptionally good experiences for their users. UX is what sets us apart.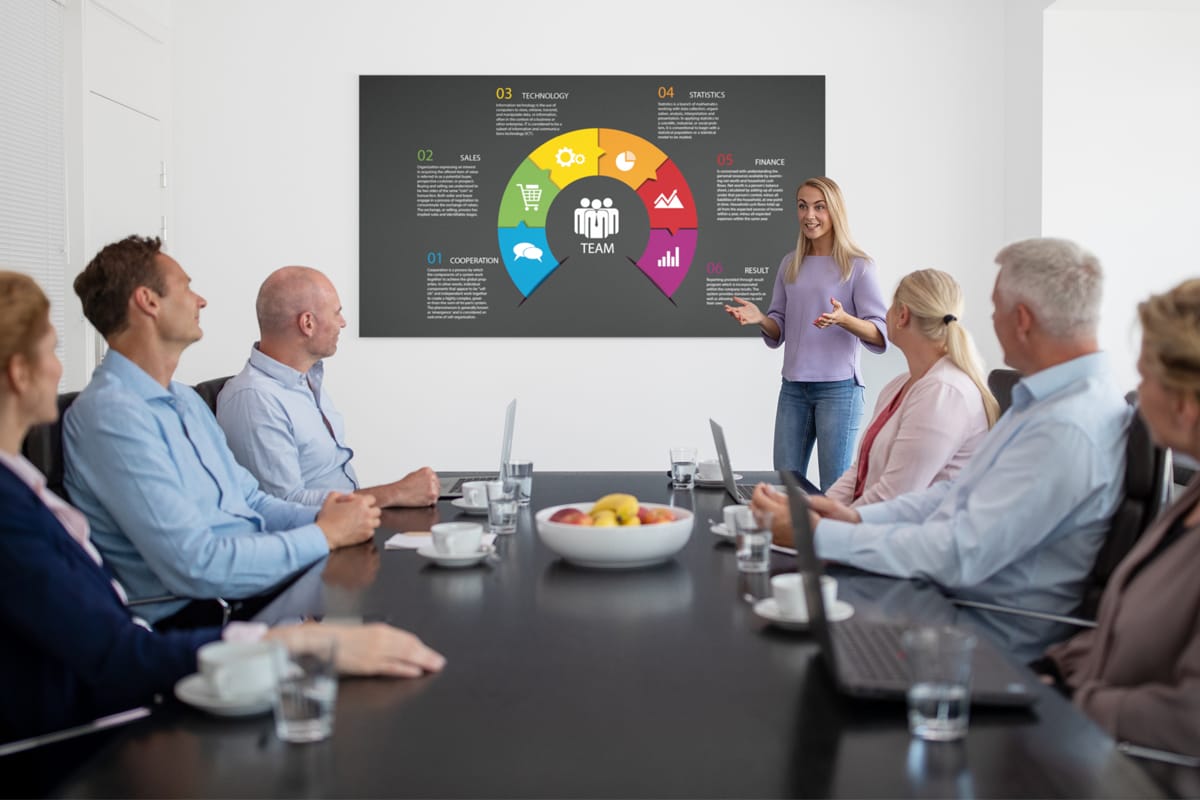 There are two parts to Visual Displays' UX portfolio:
Using rigorous tools and recognised standards to define exceptional user experiences, but in hard metrics that can be measured and certified after installation.
A growing range of products and services for AV-enabled environments taking a holistic and fully integrated approach - helping to make it all work together.
Of course few would dispute these objectives - and many claim to operate by these principles. But what sets the UX industry apart from the generalists is the structured application of rigour, disciplines and validation processes.
So what exactly is UX and how does it apply to AV and displays design?
It's important to design AV systems by capturing the users' requirements so they have exceptional experiences.
UX is a relation of the Human-centred design disciplines. Human-centred design is an approach to interactive systems development that aims to make systems usable and useful by focusing on the users, their needs and requirements, and by applying human factors/ergonomics, usability knowledge, and techniques.
We are committed to defining and achieving 100% of user requirements in AV-enabled spaces using international standards, making the environment and technology work together.
Understanding the Standards
Apart from decades spent designing and building specialist displays – and troubleshooting them – Visual Displays Director, Greg Jeffreys has played a leading role in the standards movement.
He was a founder member of InfoComm's Standards Management (Steering) Committee that saw InfoComm become accredited as a Standards Development Organisation. He was a lead writer on the ANSI/InfoComm PISCR (Projected Image System Contrast Ratio) projected image quality standard. Most recently Greg was the task group leader for the recently published ANSI/InfoComm DISCAS (Display Image Size for 2D Audiovisual Systems, June 2016).
As evangelists for promoting the use of Standards and having seen them used to deliver exceptional viewing experiences, we will help you use Standards to optimise viewing results, benefit your customers, your professional status and your organisation, and also win more business.
---

---