Visual Displays – Complete Laser Display Packages
High performance, next generation laser projection displays from 100" up to infinite size.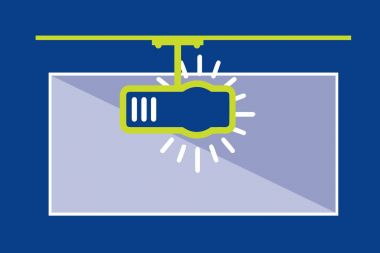 Flawless image quality
Seamless single images
High resolution HD video and graphics for detailed content viewing – exceeds AVIXA DISCAS resolution requirement
Allows conformance to AVIXA DISCAS image size standard for all room sizes
Helps you exceed AVIXA ISCR image contrast requirement – for all viewers
Completely non-reflective so all users experience equally flawless viewing, so there are no 'cheap seats' created by reflections from lighting and daylight
Lightweight – can mount on any wall
Reliable & easy to use
Maintenance free
Unbeatable value for money
Visual Displays' Laser Display packages combine market-leading Epson laser projectors with dnp denmark's unique ambient light-rejecting screens to deliver the ultimate viewing experience. These all-in-one displays range from 100" up to any size and offer the same image quality at bigger sizes than single flat panels, which typically stop below 100".
Display size matters
Did you know the internationally recognised DISCAS standard usually means rooms from 5m to 6m depth require an image size of at least 100" (125cm high)? Flat panel displays are ideal for smaller spaces but, for medium and larger environments, how do you deliver the right image sizes without compromising on quality, or it being prohibitively expensive?
Visual Displays' high-quality, competitively priced display packages start from 100" up to any size, meaning you can specify the image size that's just right for each space, optimising the image quality and viewing experience for everyone in the room. What's more, the image is not too bright, avoiding eye strain (in line with the new WELL V2 well building standard) and supporting extended viewing sessions. The screen is completely matt, avoiding the usual mirror-like reflections that create distracting glare.
---
Exceed the global standards - and clients' expectations
Visual Displays' Complete Laser Display Packages mean you can now supply displays that exceed the requirements of global standards. Supplying image size to conform with the ANSI/AVIXA DISCAS minimum image sizes is now cost-effective. Supplying image quality to exceed the new ANSI/AVIXA ISCR image contrast standard is now equally affordable.
Cost, quality, sustainability
At a fraction of the cost per square metre, and significantly lighter in weight than the alternative displays, which at over 100" are videowalls and direct view LED displays, our Complete Laser Display packages represent unbeatable value and optimal use of your client's budget.
Epson's global dominance speaks to its trusted brand quality. With Epson projector management software, you can remotely monitor and maintain the largest display estates, including receiving automatic email alerts. With their iProjection software you can add interactivity and collaboration - for free! Plus, 5 year warranties give complete peace of mind.
dnp optical screens provide up to 7 x the image contrast of conventional projection screens, offering guaranteed image quality.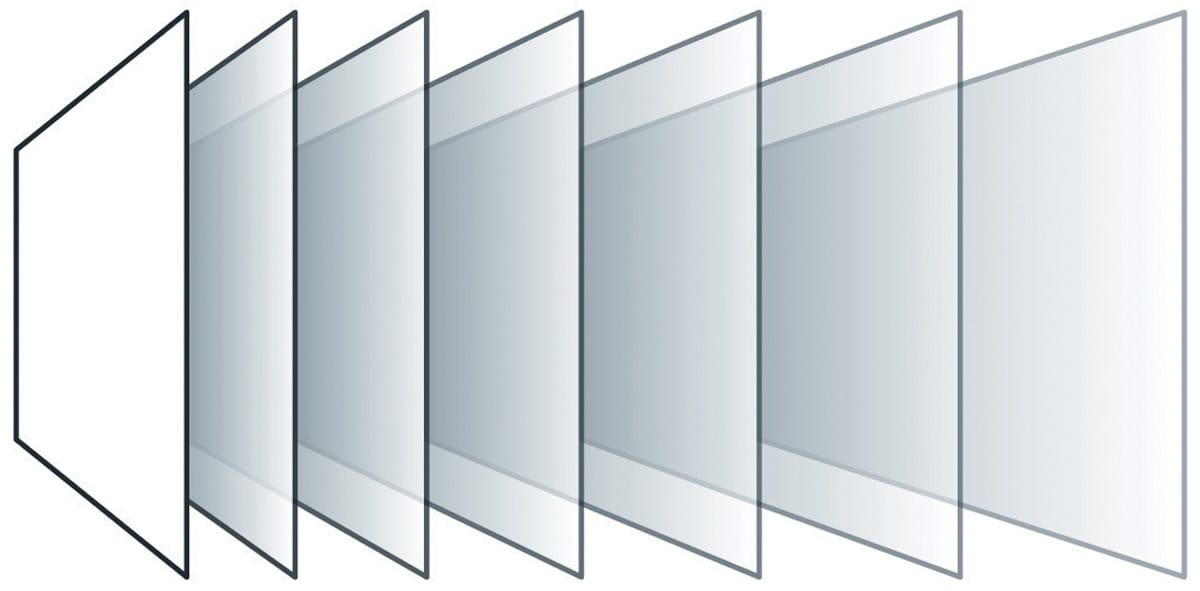 dnp Supernova screen - 7 layers for 7 x more contrast
---
From pre-sales to eventual end of life recycling, we support you every step of the way - and guarantee the results.
Applications include:
Meeting rooms
(from a single room to a networked estate)
Training rooms
Auditoria
Lecture theatres and teaching spaces
Public spaces
Signage

Visual Displays' Complete Laser Display Packages are all-in-one display bundles comprising Epson laser projector, projector mount and dnp Supernova ALR (ambient light-rejecting) projection screen.
---
---