Magical Christmas trains feature GPS-triggered LED
Almost 250 Cameo Flat Pro Flood 600 IP65 lighting fixtures are playing a part on a Magical Christmas Light Trains project, alongside a GPS trigger system for audio and light cues.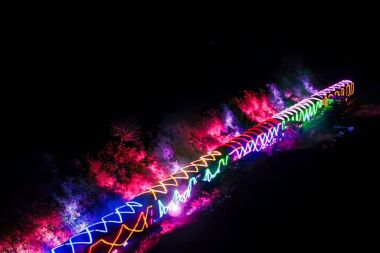 The lighting fixtures have been used by Bristol-based hire and events company SLX for The Magical Christmas Light Trains project which runs on historic railway lines in England in the run-up to and through the holiday season.
The project is the brainchild of AJP Creative, which specialises in themed illuminated trails and experiences, and this year created experiences for Nene Valley Railway, North Norfolk Railway, North York Moors Railway and Severn Valley Railway.
Attracting crowds on otherwise dark and dreary nights, steam trains are illuminated along with the landscape surrounding the tracks, creating magical and festive scenes for passengers to enjoy. This is achieved with GPS-controlled LED lighting on both sides of the carriages.
"There is very little space on the bottom of the trains, which excluded many models from the start," said Andrew Gardiner, project manager of SLX which was responsible for all technical elements on the project. "In addition, despite their compact size, the fixtures had to provide wider coverage than the usual 25° of a conventional LED PAR." This was crucial to achieve optimal lighting of the passing landscape for passengers in the train.
With a wide beam angle of 40° and colour mixing system, the Cameo Flat Pro Flood 600 also required comparatively low power consumption. "It was vitally important to make sure the fixtures were as energy efficient as possible while still delivering enough punch, given the challenges involved in distributing power along up to 150m of moving train," said Gardiner.
SLX developed the dedicated GPS trigger system that coordinates both the light and audio cues to precisely match the lighting system on the underside of the trains and LED rope lights decorating the trains to the individual routes.
Whether in Sheringham, Norfolk near the North Sea coast, in the West Midlands or up on the North Yorkshire Moors – 'The Magical Christmas Light Trains' will be rolling through the English countryside until early January, through wind, snow and storm, if need be. "The lights are certainly being tested to their IP rating and so far there hasn't been a single failure on any of the routes," Gardiner said.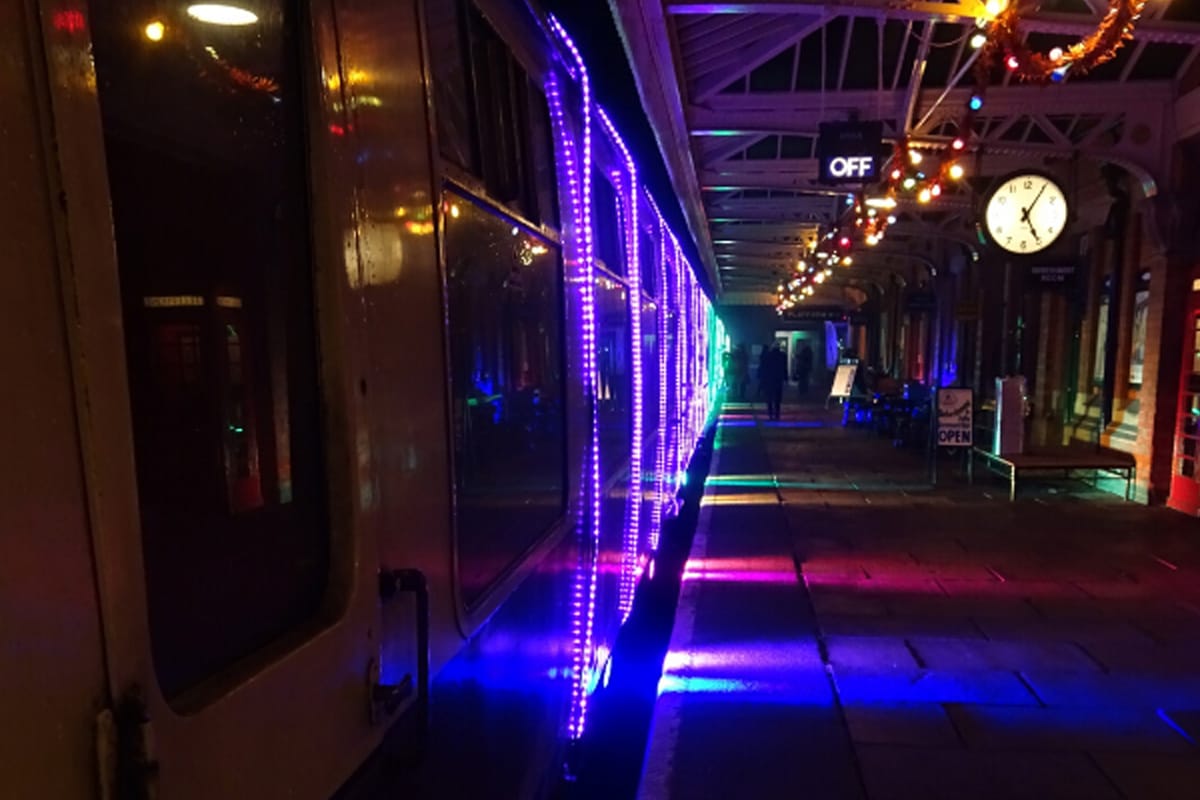 ---
Taken from AV Magazine. By Guy Campos. 24 December 2019.
Visit the AV Magazine website to stay up-to-date with all the latest AV industry news.

---
---
Tagged in...