The cinema with more than 100 Philips screens
The Philips U-line and Q-Line displays are being used for movie trailers, menus, promotions and more at Norway's newest, biggest and most technologically advanced cinema complex.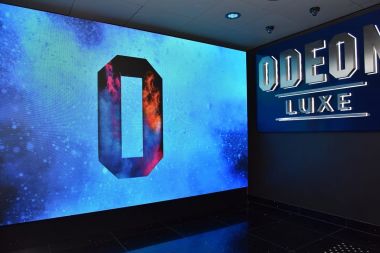 For nearly 100 years, ODEON has been a household name among moviegoers in the UK, Ireland and, more recently, Norway (with ODEON Kino).
From its humble beginnings in the British town of Dudley in the West Midlands, the cinema chain has expanded to more than 140 locations, including 122 in the UK – making it one of the largest cinema chains in Europe, showing thousands of movies every day on more than 800 screens.
From day one, ODEON's strategy has always centred on not only providing a destination to watch the latest movie blockbusters, but somewhere to experience them too. Cutting-edge technology now plays a crucial role in the experience in ODEON cinemas, not just inside the cinema auditorium, but in the surrounding areas. Whether it's in the main entrance, the waiting areas, on food and beverage stands and even in the restrooms, digital displays are now prominent throughout the cinema visitor journey, with digital signage, interactive displays and LED providing an array of different functions.
"ODEON's mission is to create entertainment experiences for every guest," said Jon Einar Sivertsen, chief commercial officer at ODEON Kino AS. "The experience is not just about the movie but includes the impression you get from the minute you walk through the doors to the moment you leave."
As in the UK, Norway is experiencing a continued and substantial rise in demand at the cinema box office, having seen revenues top 1.3 billion Norwegian kroner in 2019 (around £104 million).
So, when ODEON – now owned by AMC Theatres – started planning in 2015 to open a brand-new, purpose-built venue in Oslo, housed inside a newly developed section of a large-scale shopping centre and hotel facility, it was important to stand out against the usual suspects already in the capital. In addition to featuring DOLBY ATMOS audio, 4K resolution, and LUXE seating, the state-of-the-art cinema is Norway's first commercial iMAX cinema and, with 14 screens, it's the largest of its kind in the country. With such technical advances and luxury throughout the cinema, it was important that every aspect of communication within the premises reflected its premium status.
With ODEON regularly updating its cinemas with the latest AV technologies, coupled with opening new venues – the company has an internal AV integration team of experts, who turned to Philips Professional Display Solutions (Philips PDS) to meet its stringent digital signage requirements.
Combining wow-factor entertainment with potentially lucrative marketing messages, ODEON's requirements included the installation of 100 displays to create a consistent, premium digital experience outside its main auditoriums. Specifically, the project called for Philips PDS' Ultra HD U-Line and Philips PDS' Full HD Q-Line displays used in a combination of single screen and videowall installations.
With sizes up to 98in and designed for 24/7 use, Philips Professional Display Solutions' connected network of displays was selected due to their size and durability, providing ODEON with levels of reliability and flexibility benefitting both the customer and ODEON itself, with no additional hardware costs.
In place of traditional motionless paper posters, displays were chosen to bring movies to life in high-definition video and audio, maximising visitor engagement by showing the latest movie trailers, in-house promotions (such as ticket information) and other marketing messages. In addition, the displays remove the need for timely poster changes, ensuring marketing materials are always up to date, with staff able to carry on with other pressing duties.
Using Philips' built-in CMND in content management and control software, the content on all displays can be created, loaded and monitored entirely remotely, whether it's on site, or, if desired, from a centralised location.
Raising the bar
The upstairs bar was also fitted with digital screens for mood enhancement, displaying a variety of entertainment for customers to enjoy, to boost engagement and retention – whether customers are waiting to see a movie, have just watched one or, potentially, neither and are simply enjoying the hospitality.
What's more the Philips displays also allow for instantly updateable content, including menu offers and promotions. And the displays provide valuable opportunities to create and provide custom content during, for example, corporate events and special movie premiere nights. Generating extra revenue is also possible by selling media space to partners.
Furthermore, the entire set-up is fully compatible with ODEON's existing Scala software, allowing for fully remote content updates and automated ticketing from a central location.
"The cinema is well covered with digital screens that make it easy to keep a fresh communication in everyday business and especially on events and premieres," said Sivertsen. "A fully digitalised customer communication platform, all gathered in one solution, gives the cinema extraordinary flexibility to adjust the communication linked to the kind of film or corporate event at the cinema. The massive coverage of screens allows the cinema to change profile and adapt to the target audience at every given situation, for that little extra touch. The result makes the experience complete, with no additional staffing cost for rearranging traditional posters and displays."
Espen Bjornes, Philips PDS sales manager in Norway, commented: "We're delighted to have been part of such an exciting project with one of Europe's, arguably the world's, most iconic cinema chains in this incredible new venue in a thriving market. ODEON has built its reputation on providing the highest quality movie experience and we're proud to have helped ensure that experience continues throughout all customer facing areas."
Benefits
Maximum reliability: Robust performance means screens can be kept on 24/7 without complications.
Seamless integration: Quick connection with the existing Scala system resulted in a cost-effective installation and zero configuration issues.
Multifunctional solution: Displays are used for movie trailers, mood enhancement, menus, promotional space and custom content.
Maximum exposure: Large 98-inch displays have boosted viewer engagement and helped position ODEON as a premium, technically advanced cinema.
Personal service: A direct line of communication resulted in an ultra-quick custom solution that met ODEON's every need.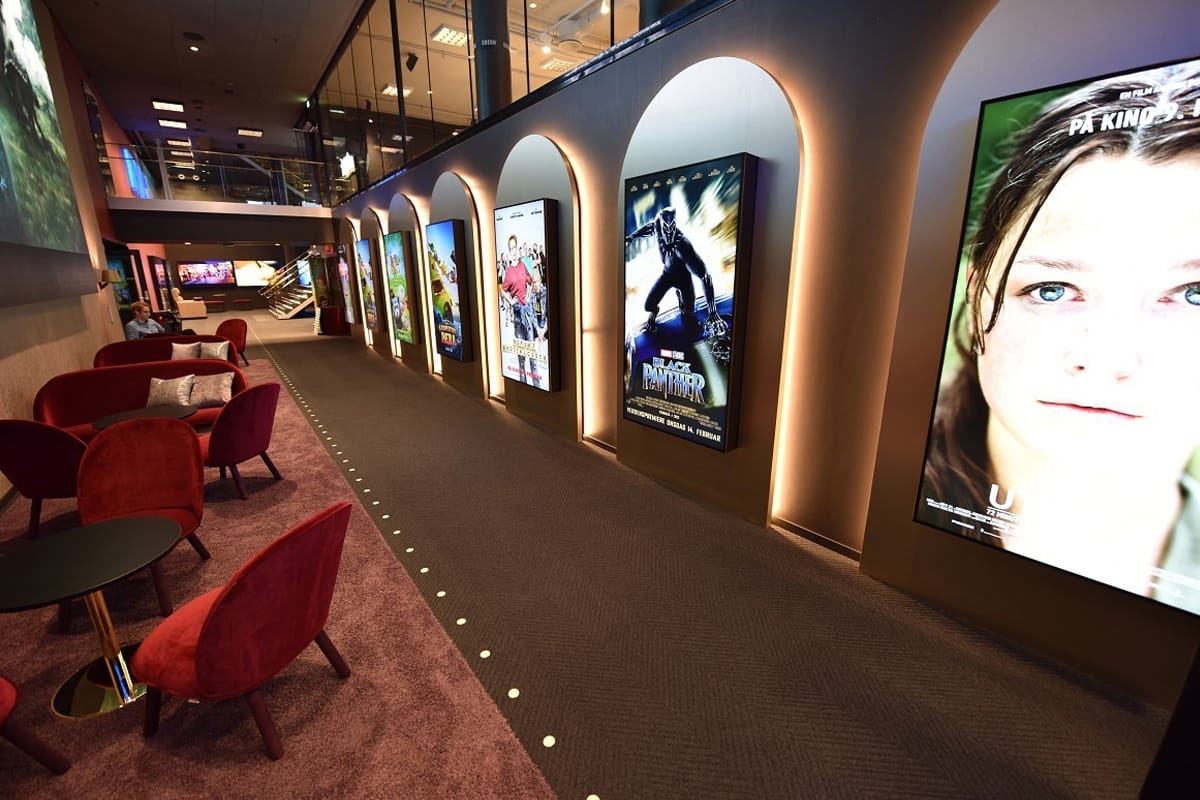 ---
Taken from AV Magazine. By Guy Campos. 14 April 2020.
Visit the AV Magazine website to stay up-to-date with all the latest AV industry news.

---
---
Tagged in...