AVIXA Diversity Council to hold session at ISE 2021 event in London
The AVIXA Diversity Council is to hold a 40-minute panel discussion on 23 June (12:50-13:30 Main Stage) at the ISE 2021 in London.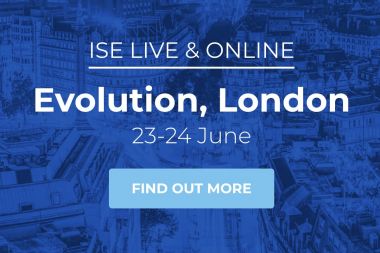 The session is entitled 'Positive action to champion diversity and inclusion in the AV Industry'.
Using BECTU as a model, this AVIXA Diversity Council session will explore what positive action this trade union has taken to confront discrimination and address a lack of diversity in the media and entertainment industries. BECTU represents 40,000 members from live events, broadcast, theatre and entertainment significantly overlapping with the AV industry. We will be joined by Janice Turner, BECTU Diversity Officer, who will take us through their many successes.
This will be followed by a panel discussion with Iffat Chaudhry, Bid Manager, Involve and moderated by Kevin McLoughlin, AVIXA Diversity Council & director, AV User Group. This panel will discuss recent horror headlines from the national press that spotlighted racism within the AV industry. We will also explore what is transferable to the AV industry from BECTU's results and highlight what positive action is already taking place by AVIXA and others.
---
Taken from Inavate. 10 June 2021.
Visit the Inavate website for more information.

---
---
Tagged in...
News Categories
---
News Archive