Breaking down video conferencing's fourth wall
How can we make it feel like remote participants are here in the room with us?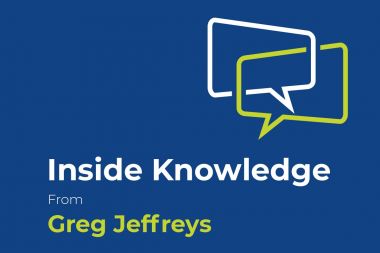 As part of a series of short articles, Visual Displays' Director Greg Jeffreys discusses all things AV…
---
Should they be lifesize? (At least at key times during the meeting?)
Should they be the same brightness and colour gamut as the person sitting next to us?
Is camera position more important than the vertical size and position of the display(s)?
Should they be apparently trapped behind a shiny sheet of glass? (Why do shiny reflective flat panels still get used?)
The list goes on, but let's drill down on this last one.
This image illustrating 'veiling glare' has been grabbed from AVIXA's 'RP-38-17 Lighting Performance for Small to Medium Sized Videoconferencing Rooms' guide (a free download for AVIXA members). 'Veiling glare' becomes 'disability glare' in heightened cases where the combination of specular lighting (eg spotlights etc) and reflective flat panel screens slash the image contrast and obscure parts of the image. Worse, each person in the room gets their own bespoke **** experience!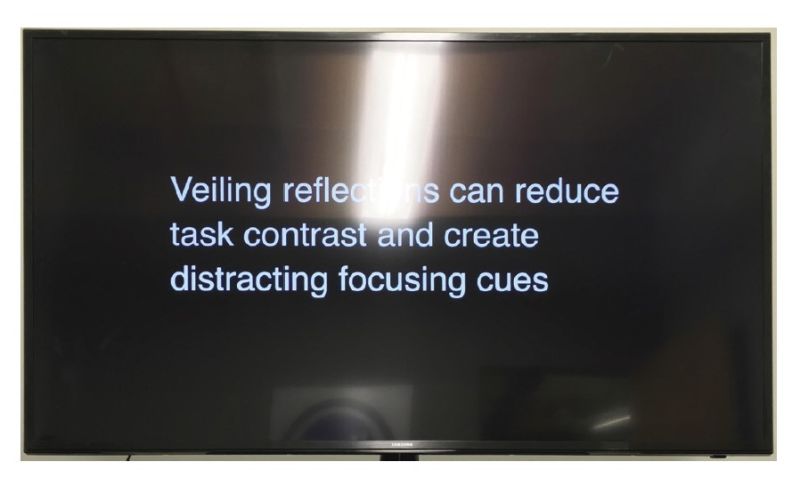 The primary criterion for selecting the display is how reflective its screen is. A physical evaluation is a must.
Breaking hybrid teaching/meeting space design into these bite-sized granular pieces means we can make the calls to improve each element (and understand how to best apply AVIXA's standards ) - having first identified the order of importance. And that last piece, the 'hierarchy of need' is where you'll find the fairy dust!
---
Posted: 14th January 2022
---
Tagged in...
News Categories
---
News Archive